Jan. 10, 2017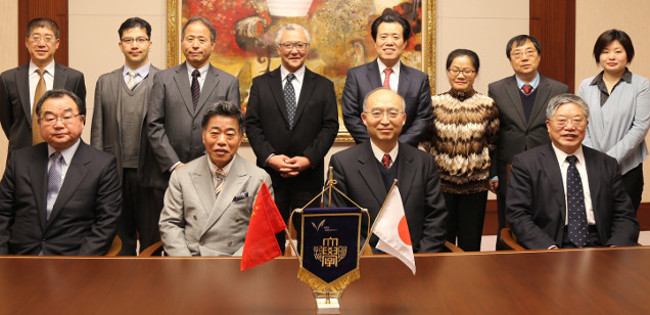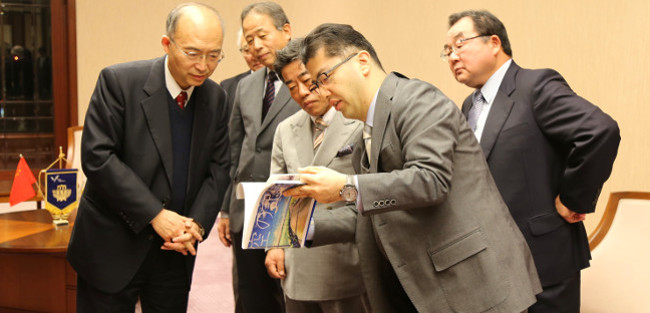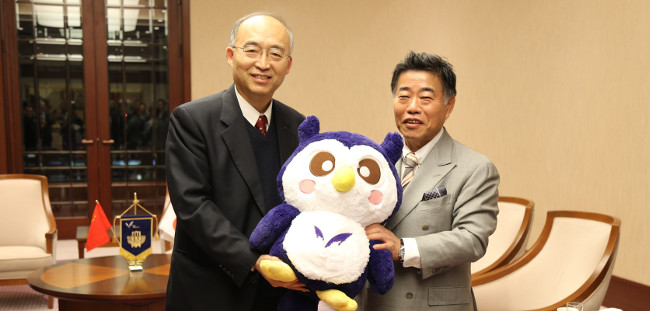 On December 19, a group led by Wu Zhipan, Executive Vice-President of Peking University in China, visited the Surugadai Campus and conversed with Meiji University personnel in the Guest Room on the 23rd floor of Liberty Tower.
In addition to Executive Vice-President Wu, the participants from Peking University were Cheng Yuzhui, Vice-Dean of the Asia-Pacific Research Institute; Yan Jun, Deputy Director of the Office of International Relations; Zhang Jianbo, Professor at the College of Environmental Science and Engineering; Lin Xiaoying, Associate Professor of the School of Education; Lin Zhenjiang, Executive Director of the Center for Japanese Studies; and Masako Furuichi, Associate Professor of the School of Foreign Languages.
Keiichirou Tsuchiya, President of Meiji University, welcomed the group by saying that "the opening of the Meiji University Manga Library Reading Room at Peking University plays a significant role in strengthening relations between Peking University and Meiji University. We hope to continue developing exchange in various fields in the future." Vice-President Wu followed by commenting, "cultural exchange transcends national borders. The off-campus lectures on manga and anime by Meiji University professors at Peking University are very popular with our students. We would like to continue building favorable ties with Meiji University."

Founded in 1898, Peking University was China's first national university covering comprehensive disciplines. It concluded an interuniversity agreement with Meiji University in 2009. On November 28, 2014, the Meiji University Manga Library Reading Room in the Peking University School of Foreign Languages was opened on the campus of Peking University.