Apr. 21, 2018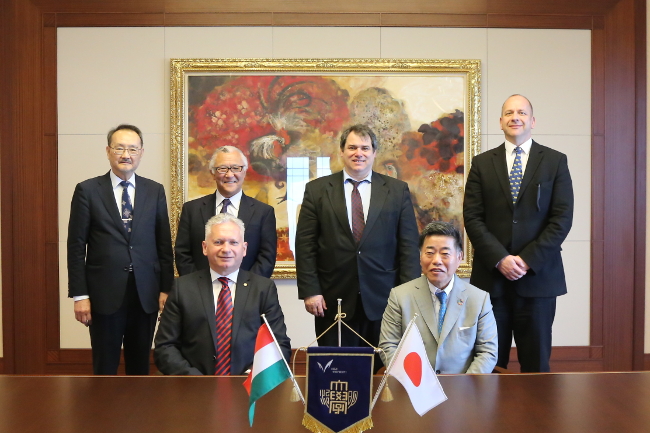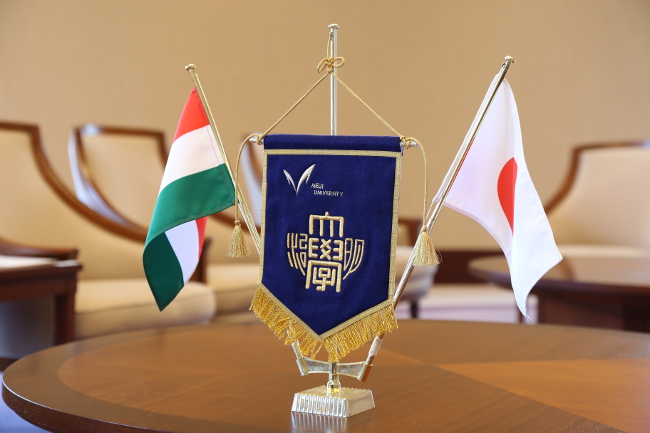 On April 9, a group led by Professor László Borhy, Rector of Eötvös Loránd University (Eötvös Loránd Tudományegyetem) in Budapest, Hungary, visited the Surugadai Campus and conversed with Meiji University personnel in the Guest Room on the 23rd floor of Liberty Tower.
There he held informal talks with President Keiichiro Tsuchiya and Vice President
(International Affairs)
Kosaku Dairokuno on issues such as academic exchanges between Eötvös Loránd University and Meiji University.