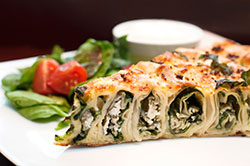 A traditional Bulgarian pastry dish prepared by layering a mixture of whisked eggs and pieces of cheese between filo pastry and then baking it in an oven.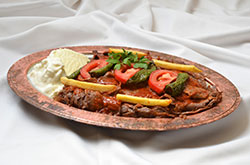 Doner kebab is a famous dish in Japan as well; İskender Kebab is a deluxe edition of doner kebab with the doner kebab on thin, baked bread garnished with tomato, yogurt, and melted butter.

It keeps the town clean.
Suica card (prepaid rail pass card with built-in IC chips)
Germany
It's just convenient!
Prikura (instant photo machine to make tiny stickers)
Germany
There are instant photo machines in Germany at stations, etc., but they do not have a rich selection of frames and decorations like Japanese prikura. Japanese prikura is special!
Calpis (a lactic acid bacilli beverage)
France
There are no delicious beverages made from lactic acid bacilli like this in France!

French art, fashion, and cuisine are proud aspects of French culture reflecting a long history!
Turkey has a long history going back to the Ottoman Empire.
Germany has a strong football team that has won the FIFA World Cup three times (as West Germany), came in second four times, and has advanced to the finals seven times!
Hungarian is an original and beautiful language.
In Japan, yogurt has become a well-established image of Bulgaria, but Bulgarian folk music is something that represents Bulgarian culture. Bulgarian folk music differs slightly from region to region, but it is something that can always be heard on holidays and at weddings and parties. It is popular with men and women of all ages.