M's Opinion —From Meiji University, a Proposal to Society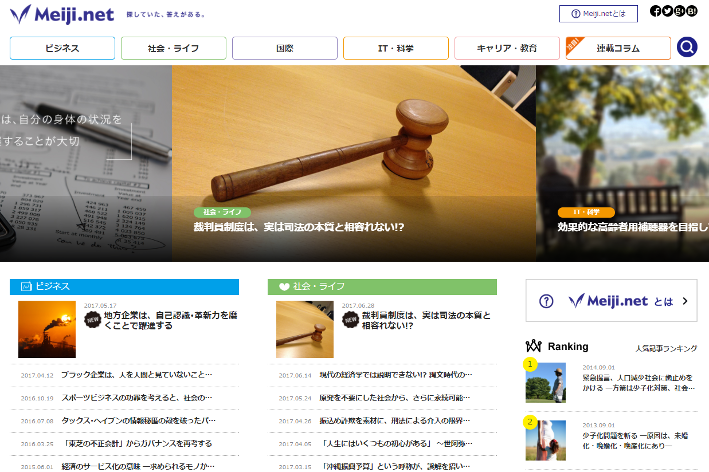 "M's Opinion" is one of the contents on Meiji.net, the website we operate.
Meiji University proposals for society
Meiji.net
What is a university?
Meiji.net is an unprecedented branding website operated independently by a university. It provides all visitors with information on mainly social contribution by Meiji University, chiefly in the fields of education, research, and human resource development.
<Contents>

- M's Opinion : Proposals for Society
"Dissemination of knowledge" by Meiji University teachers. Teachers in diverse fields of research make proposals to society based on their specialized knowledge.
-"Streams for Understanding! "
Meiji University is engaged in extensive research activities as befits its status as comprehensive university. This website uses motion video and text to portray the sites of these research activities in simple terms.
-Trending topics
This website takes up current issues, social problems, economic news, and other developments that are stirring attention in society as a whole. It provides commentary on them and the opinions of Meiji.net in the form of a newspaper column.
-Meidai Magazine/ AD Information/ MEIJIN/ Campus Life/ History of Meiji University/ Message from Meiji University