Dec. 09, 2017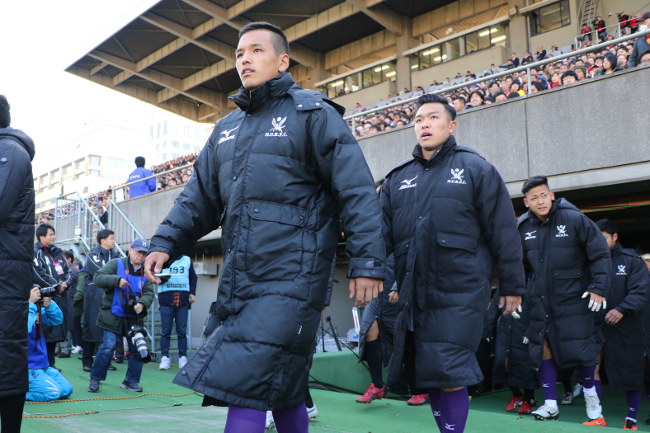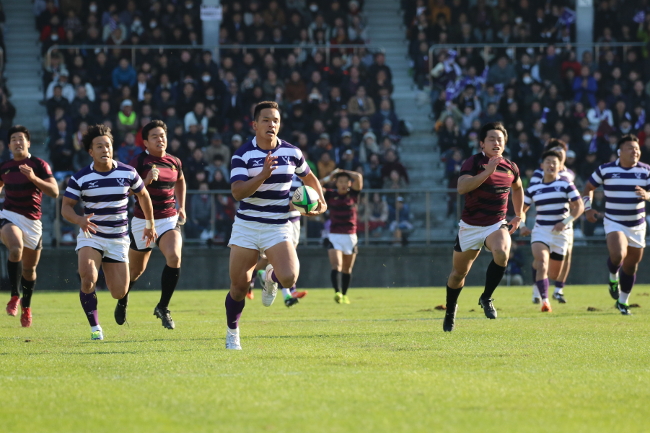 Kajimura scored a try after a solo run of about 80 meters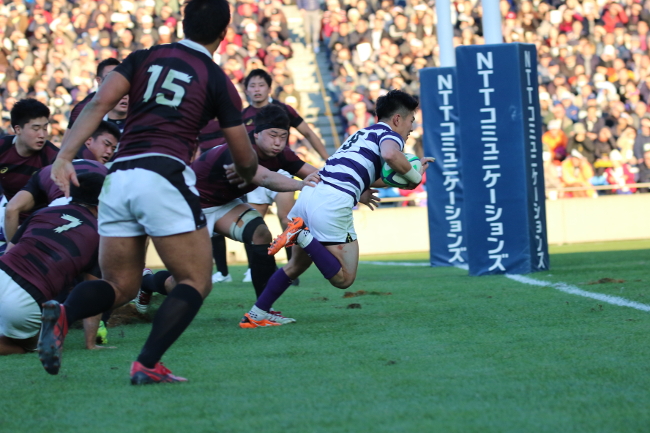 Fukuda slipped through the defense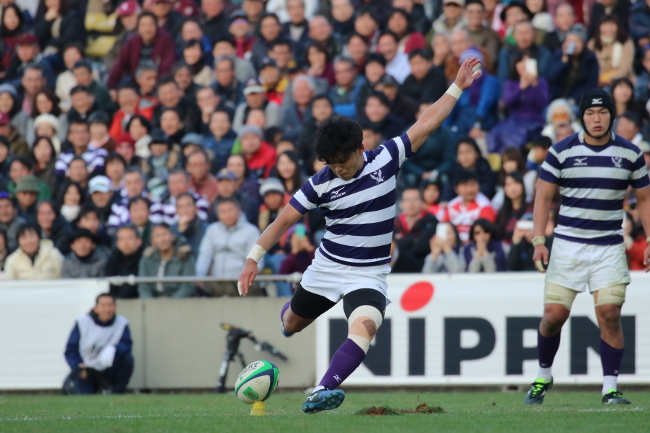 Kutsuna made a penalty goal to widen the lead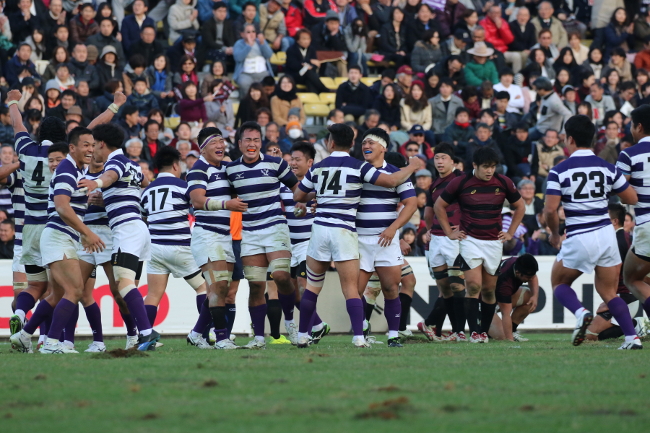 The Meiji ruggers rejoicing in victory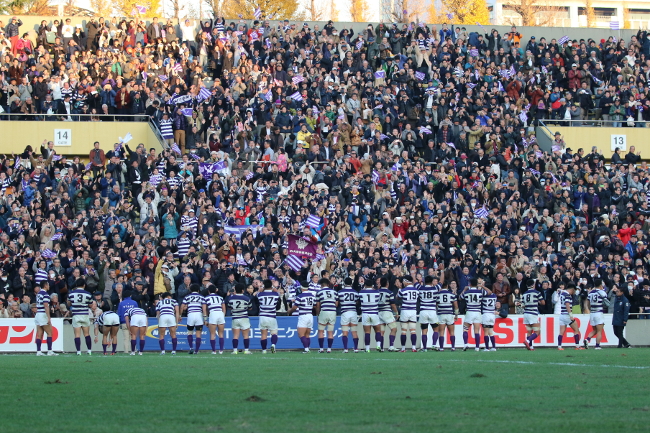 Attendance topped 22,000. The crowd roundly cheered the Meiji team after the match.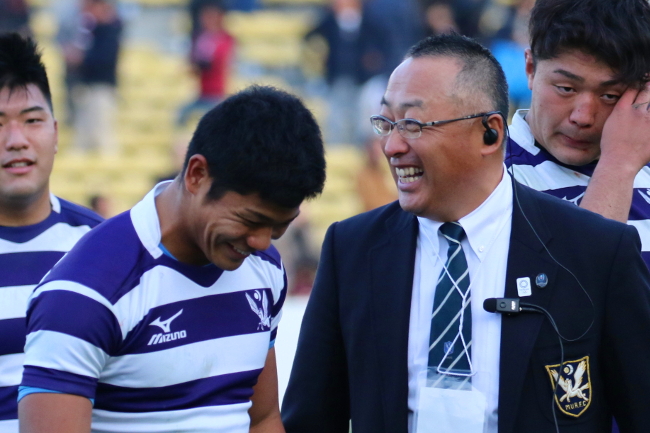 The Meiji University Athletic Association's Rugby Football Club defeated the Waseda University team by a score of 29 to 19 in the final match in the Group A competition among Kanto universities held at the Prince Chichibu Memorial Rugby Ground (in Minato Ward, Tokyo) on December 3. Meiji University finished the Kanto competition with a record of five wins and two losses. It came in second in Group A due to the goal difference, and so advanced to the All-Japan University Rugby Football Championship.

In the Championship, which has already begun, Meiji University will participate beginning with the quarterfinals on December 23 (at Kincho Stadium in Osaka), and face the winner of the match between Kyoto Sangyo University and Hosei University.