Visit by an exchange mission from Södertörn University (Sweden)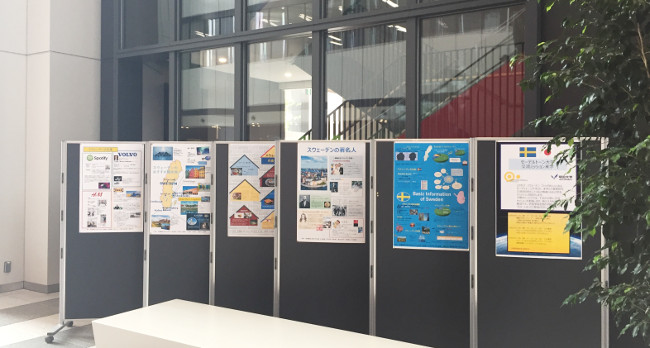 A poster display about Sweden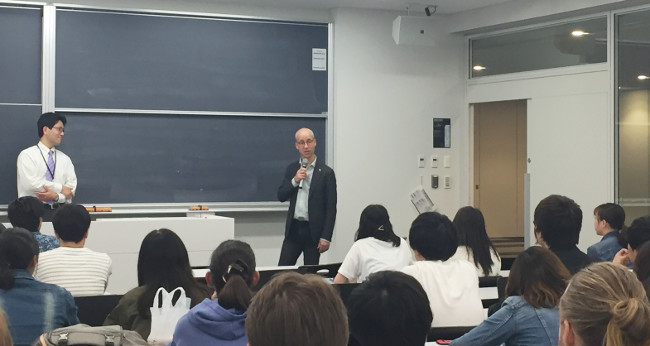 Mats Bergman, Head of the School of Social Sciences, speaks on behalf of the mission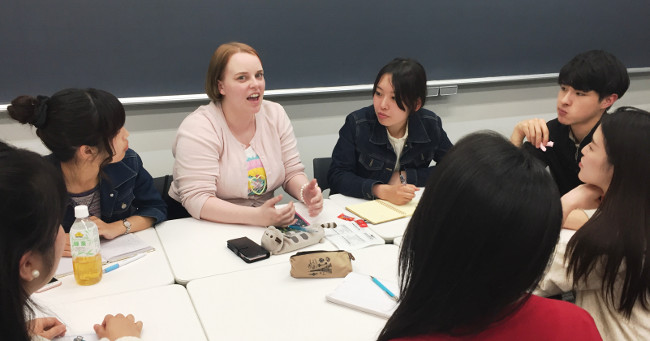 Students discussing similarities and differences between Japan and Sweden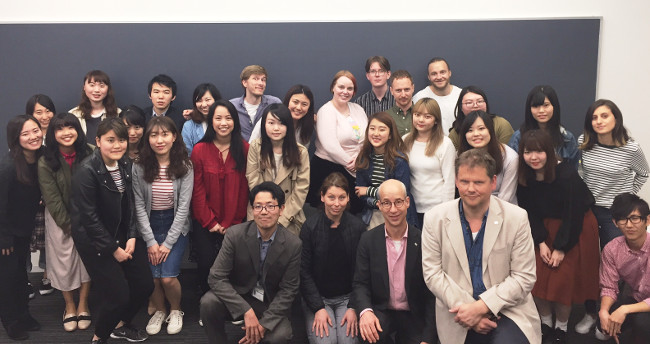 Group photo with Suzuki Seminar students
A friendship mission from Södertörn University in Sweden visited the school of Global Japanese Studies on May 16 in order to hold wide-ranging exchange programs. The mission composed of 6 students majoring Journalism and 3 teachers carried out a two-day program including a call on President Tsuchiya at the Surugadai Campus, a field study, interviews, and discussions with the students at the School of Global Japanese Studies.

Before and after these activities, there were group discussions by both Japanese and Swedish students. In addition to the points of similarity and difference between Japan and Sweden, these discussions took up all sorts of issues facing today's Japan, such as amendment of the constitution, acceptance of immigrants, political distrust, and Japan's position in the international community. The Meiji University students, in turn, asked how gender gaps and LGBTs are viewed in Swedish society as well as about school education and student life in Sweden. There was consequently a lively dialogue between the two sides.

Over the last few years, Södertörn University and Meiji University have engaged in a numerous forms of cooperation that include not only student exchange, but also interchange meetings on the occasion of visits by Meiji University students, and staff internship at the Södertörn University. Then Södertörn University will start a new program to receive incoming students from School of Global Japanese Studies from the 2017 academic year.

Södertörn University is an essential partner for Meiji University in the European region, and Meiji University is for Södertörn University as well. As mutual key partners, the two Universities accelerate to deepen their interaction for the future.