In the past 16 years, Japan experienced three earthquakes measuring level 7 on the seismic intensity scale. The 1995 Great Hanshin Awaji Earthquake was an urban earthquake. With buildings collapsing and fires breaking out in densely populated residential areas, 5,500 people lost their lives. The 2004 Niigata Chuetsu Earthquake occurred in a predominantly agricultural and mountain village region, which accounts for 70 percent of Japan's total land mass. It caused landslides which isolated settlements and many elderly people passed away due to earthquake-related causes. The 2011 Great East Japan Earthquake occurred in the coastal area, causing devastating damage by a tsunami. So, in the past 16 years, we have experienced all three possible patterns of earthquakes that could occur in Japan.
The Great East Japan Earthquake, in particular, was unique from a historical perspective. First, there is the extensiveness of the area damaged by the earthquake. The earthquake caused widespread damage such as the total collapse of buildings in 11 prefectures. Second, there is the immensity of the damage caused by the tsunami. A massive tsunami of "unanticipated" proportion swept over 1,000 km of coastline. Third, a nuclear accident was triggered by the disaster. This earthquake was a wide-area compound mega-disaster.
Especially in Fukushima Prefecture, many people have left the region and the area remains in an extremely dire situation. As of February 2012, the disaster is unfortunately still ongoing, and reconstruction has yet to begin. It is not even clear whether the general direction of reconstruction is going to be "local reconstruction" "or "relocation and reconstruction."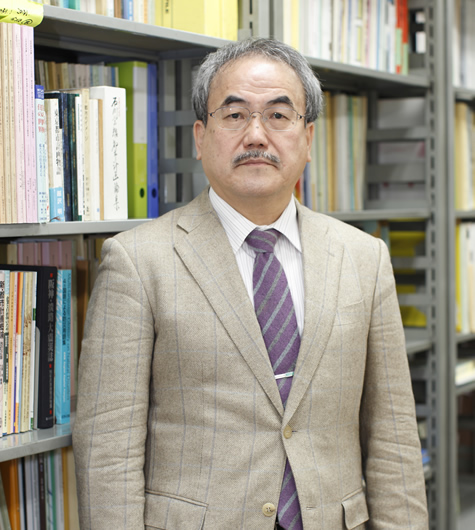 I am originally an expert on architecture, urban planning, and urban development. Since the 1976 Great Fire of Sakata City in Yamagata Prefecture, my main research themes have come to be reconstruction planning and urban disaster prevention.
For the Great East Japan Earthquake, I have been involved in reconstruction as a member of the reconstruction planning committee for Minamisanriku Town as well as an advisor for basic surveys and supporting research for planning in disaster-stricken areas under the direct control of the Ministry of Land, Infrastructure, Transport and Tourism.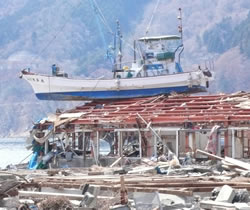 Even ten months on from the Great East Japan Earthquake, urban planning, which is the foundation for reconstruction, has not yet been formulated. I believe that reconstruction for this disaster will take at least ten years, and the population in many of the disaster areas will decrease.
With the belief that long-term assistance for reconstruction is necessary as a university, Meiji University established the Tohoku Rehabilitation Support Platform within the Earthquake Reconstruction Support Center for the purpose of supporting reconstruction from the standpoint of urban development in the long–term. We intend to support reconstruction in Ofunato City, Rikuzentakata City, Kesennuma City, Minamisanriku Town, Shinchi Town, and other areas.
On October 8 and 9, 2011, Meiji University hosted a conference of the Japan Society for Disaster Recovery and Revitalization and invited members from the five aforementioned municipalities as well as from Ishinomaki City to a public symposium. Meiji University's intention is to sign agreements with these municipalities to conduct comprehensive support as a university.
I hope to expedite procedures for the agreements as well as to conduct questionnaires targeting disaster victims within this fiscal year and continue monitoring as part of an original program of the university. The platform should serve to draw out the various needs of the local areas, share information with experts in various fields at the university, provide support efficiently, and spread information widely throughout the world with cooperation from the mass media.
After all, right now disaster victims are leaving the disaster areas. That creates a difficult situation in which to discuss reconstruction or urban development, or even to make plans. Even for plans to relocate to higher ground, final decisions have yet to be made.
That is why in Minamisanriku Town, I proposed that we create reconstruction charts for disaster victim support, recording what kind of damage each disaster victim has sustained, what kind of reconstruction they are aiming for, and what kind of support they are receiving. Efforts to further aggregate these charts by settlement to create reconstruction charts for settlement support are now underway.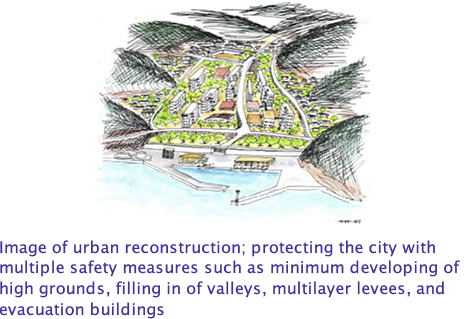 I also belong to the special committees for the Great East Japan Earthquake at the Architectural Institute and City Planning Institute, among others. At the City Planning Institute, I serve as section head at the disaster prevention division of the urban reconstruction disaster prevention special research committee. In addition to reconstruction for the Great East Japan Earthquake, this division also encompasses as part of its assignment, preparation for future Tokyo metropolitan epicentral earthquakes, and Tokai, Tonankai, and Nankai earthquakes. We are engaging in disaster reconstruction for eastern Japan, and at the same time, in "advance reconstruction" for imminent disasters. I call this concept "dual reconstruction," and what we need in Japan right now is dual reconstruction nation-building.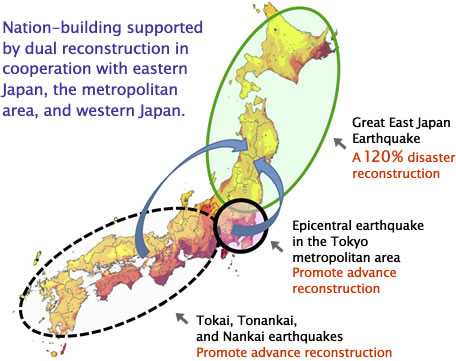 Advance reconstruction is not the same as simple disaster prevention. Disaster prevention is the concept of improving or repairing something because it is dangerous. Advance reconstruction is the concept of anticipating a disaster, envisioning the damage it would cause, deciding what and how things will be reconstructed once the disaster actually occurs, and doing what we can in preparation for it now.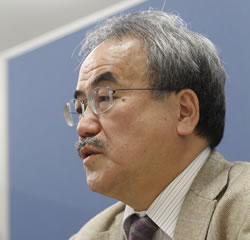 I also serve are chair for Tokyo's earthquake reconstruction review council. This council is not for reconstruction support for the Great East Japan Earthquake, but for preparation for a Tokyo metropolitan epicentral earthquake, which is said to be imminent. Currently, similar efforts are underway in Kanagawa, Shizuoka, and Mie prefectures. I anticipate the spread of such activities nationwide.
Additionally, for example, in overcrowded residential areas of Tokyo, reconstruction-oriented urban development training is taking place. Residents discuss in advance how to reconstruct their area if a disaster should occur. I suppose it is similar to mental training. Even just mental training would serve to reduce unanticipated situations.
In the Great East Japan Earthquake, about 120,000 buildings were totally destroyed. In a Tokyo metropolitan epicentral earthquake, it is estimated that the destruction of about 850,000 buildings and loss of homes for 1.6 million households would occur. This is on a scale of more than seven times that of the Great East Japan Earthquake. Moreover, if capital functions cannot be restored immediately, the entire nation will become paralyzed. If such a major disaster were to occur, how would we rebuild our cities? It is important to formulate a scenario and start preparing right now so that when the time actually comes we can start rebuilding as soon as possible.


Itsuki Nakabayashi

Department/School
Professor, Meiji University Graduate School of Political Science and Economics
Bio
Senior Researcher, Research Center for Crisis and Contingency
Management Director, Tohoku Rehabilitation Support Platform
Degree
Doctor of Engineering, Tokyo Metropolitan University
Research themes
Urban Planning / Urban Disaster Prevention / Urban Reconstruction