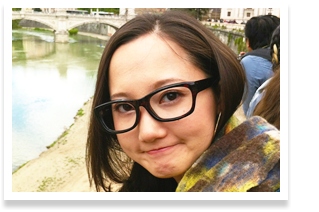 Yu Ting

From Shanghai, People's Republic of China
Currently engaged in cabin service as a flight attendant on domestic and international flights for a Japanese airline
Graduated from the School of Business Administration, Meiji University in 2010
In what industry and in what kind of work are you currently engaged?
Since graduation from Meiji University, I have been working as a flight attendant at a Japanese airline. One aspect of a flight attendant's job is providing hospitality through careful attention to service so as to provide a comfortable environment during the flight. Another aspect is to be able to quickly guide passengers to safety in an emergency. I am involved in those in daily basis on both domestic and international flights.
What is the reason you chose this job?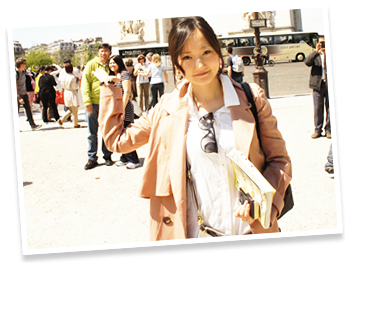 I have always felt that airports are places of "new beginnings, full of dreams and hopes," and I have liked those spaces themselves since my childhood. I wanted to be involved in those new beginnings for many people in those spaces, seeing smiles with full of dreams and hopes and helping them along. That is why I chose this work.
When do you feel your job is worthwhile?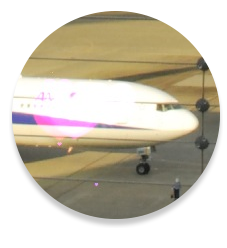 I am glad that I chose this line of work when people I meet on flights tell me, "Thank you. It was a pleasant flight today." Moreover, flight attendants work in a team, so I get a great sense of accomplishment when we have successfully completed a flight by all of the members putting their efforts together.
What do you think is important in doing your job?
I think it is important to try to "maintain a sense of responsibility" when doing my job. Anyone can make mistakes and run into obstacles, but giving up or working with a half-hearted attitude is inexcusable. And without maintaining a sense of responsibility, you will gain nothing from your job and won't last long at it.
Going forward, what kind of career do you want to establish?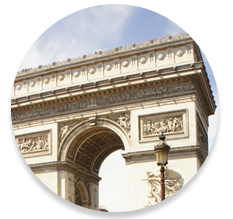 Particularly with international flights connecting different countries, I can constantly gain fresh experiences thanks to the opportunity of meeting passengers of various nationalities. I would like to make use of those experiences in the future by being involved in proposing and planning to make cabin service on individual routes even better than now.
What did you find difficult in job-hunting in Japan?
Finding a job took longer than I expected due to the effects of the economic downturn precipitated by the Lehman Brothers bankruptcy in 2008. I started my job search in October of my third year of university, thinking that a needed to start as early as possible, but it was a year before I received my first offer.
How do you think you have changed before and after studying abroad?
I have come to realize the importance of thinking from the other person's perspective and acting based on that. Being raised as an only child, I tended to be self-centered, putting myself before others. But my way of thinking changed greatly due to the various experiences I gained while studying abroad.

I don't think I would have achieved what I am today if I did not have my parents and the people I have met up to now. I have come to realize the importance of encountering new people and showing gratitude towards one's parents. So, I would like to take the opportunity provided by that realization to keep a feeling of gratitude in mind when living my daily life.
What did you have difficulty with during your study abroad?
I was shy and not a very active student, so it was difficult for me to make friends. Other aspects the university supported me with, so I didn't feel student life to be particularly difficult.
Which of your memories of your student days at Meiji University stands out the most?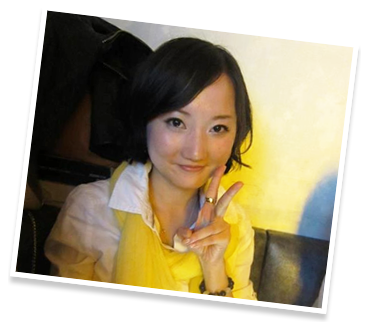 As part of the activities of a seminar I took at Meiji University, I was in charge of a presentation at an exchange event with other universities. It was a challenge for me, with my shy personality, to make a presentation in front of an audience of 200 people, and I was really nervous.
I have opportunities to make presentations in my current job, so I am able to make use of that experience and present without being too nervous.
Which class at Meiji University left the biggest impression on you?
That would be my English classes.
When I think back on it, Meiji University's learning environment with a range of English language classes taught by native speakers was extravagant—a truly wonderful environment.
Was there sufficient support from Meiji University for international students?
I think the university's support from day-to-day life, through learning on- and off-campus, to career guidance was truly great. There is a full range of information and facilities, and I think it would be hard not to make use of that support.
Please give a message for students all over the world who are considering studying at Meiji University.
Wonderful thing about Meiji University is not just the academics; there is a full range of support for the lives of students from abroad. Meiji has very lively international exchanges, and there are many attractions not found at other universities. I treasure things I learned and experienced at Meiji University. I invite you also to take your first step toward achieving your dreams at Meiji University.
Also Read: