Meiji University's Current Efforts to Support Reconstruction after the Great East Japan Earthquake -Ensuring That Memories of the Disaster Do Not Fade -
Koji Matsuhashi
Professor, School of Arts and Letters
Director, Meiji University Earthquake Reconstruction Support Center

Post-Disaster Reconstruction Support under the Direct Supervision of the President
— Almost 4 years have passed since the Great East Japan Earthquake. Please tell us about Meiji University's initiatives to support post-disaster reconstruction.

In May 2011, immediately after the Great East Japan Earthquake, Meiji University established the Meiji University Earthquake Reconstruction Support Center as an organization reporting directly to the President. One of the key features of the post-disaster reconstruction support provided by Meiji University is the fact that it established this organization to operate completely separately from the Volunteer Center that already existed before the disaster. Post-disaster reconstruction support is primarily undertaken by student volunteers, and so the university subsidizes a part of costs of the transport and accommodation costs arising from their volunteer activities. In addition, we have established a university-wide general course called the Volunteer Work Practicum for the Great East Japan Earthquake, which enables students to gain credits by taking this course. Furthermore, we support research activities focused on the disaster undertaken by faculty members and volunteer activities by staff members. Rather than simply supplying a workforce, we have to date adopted three approaches to the provision of support for post-disaster reconstruction: students, courses, and research and community collaboration. The reason for placing the Center under the direct supervision of the President was to build a university-wide support system and we pride ourselves that the support that we provide is so outstanding as to virtually constitute a work of art in itself. Incidentally, the student volunteers are expected to take the initiative and make all of the arrangements themselves; it is not the kind of situation where the university arranges buses and escorts students to the disaster-afflicted areas.


Support Tailored to Local Needs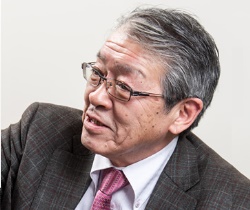 — What specific initiatives have been undertaken?

The Center began by distributing wristbands to raise awareness; since then, around 500-600 student volunteers each year have undertaken a variety of support activities, starting with the removal of debris from disaster-afflicted areas. In this process, we established the Tohoku Rehabilitation Support Platform to facilitate the exchange of information and cooperation between local authorities and provide indirect support for reconstruction initiatives that bring disaster-afflicted communities together. In 2012, we concluded post-disaster reconstruction support agreements with three local authorities: Ofunato City in Iwate Prefecture, Kesennuma City in Miyagi Prefecture, and Shinchi-machi in Fukushima Prefecture. In addition, we concluded an agreement with Urayasu City in Chiba Prefecture and opened the Urayasu Volunteer Work Base (closed at the end of March 2014) to serve as a base for volunteers. The specific nature of the activities undertaken varies from one area to another. For example, in Shinchi-machi, our volunteers have assisted with the exhibition of items stored in the Memory Storehouse, which preserves photographs, but just memorial tablets, and other mementos washed up by the tsunami. Since the completion of the disposal of the debris and cleanup of the coast, activities have basically focused on spending time with those affected by the disaster. Our volunteers provide support tailored to local needs, such as assisting with preparations for and the running of summer festivals and other local festivals, playing with children affected by the disaster, and helping such children with their studies.


The Presence of Students is a Source of Cheer
— If you don't mind me asking you a frank question, does assisting with the preparation and running of festivals really help to support reconstruction?

I myself had doubts on that point. I did ask whether that would ultimately help to support reconstruction in the aftermath of the disaster. However, those doubts were dispelled the moment I went to one of the communities concerned. The participation of young student volunteers from outside the region in local festivals helps to energize local people. The festivals instantly become livelier. The very presence of the students became a source of cheer. At a temporary housing facility for villagers from Iitate-mura in Fukushima Prefecture, student volunteers were taught to sew by elderly local ladies. There were those who questioned whether being taught something could really constitute volunteer work, but teaching these youngsters gave the local women a new lease of life. Some disaster victims have even said that just seeing the students walking down the road in their communities brightens up their day. It gave me an opportunity to reconsider what volunteer work really is. I feel that what are needed are initiatives – however small – that will give those affected by the disaster the chance to find new purpose in life. The heroes of reconstruction are the local people who have been affected by the disaster. I believe that one could say that our current volunteer activities focused on spending quality time with people from these communities help to motivate and inspire those affected by the disaster to carry on with their reconstruction efforts.


The Students Who Grow through Their Involvement in Post-Disaster Reconstruction Support
— What is your view of the outcomes of post-disaster reconstruction support after four years of these activities?

The outcomes of our support for reconstruction cannot be quantified; all we can do is to rely on the feedback we receive from disaster victims in each area. However, looking at it from another angle, I feel that these volunteer activities have had a major impact on the students who have participated in them. Visiting these disaster-stricken areas and seeing the reality of the situation there makes students – who do not have much contact with their local communities on a day-to-day basis – realize and think about what society really needs and what society requires of them. Volunteer activities are an opportunity to change students' awareness, ideas, and feelings. These days, universities are increasingly focused on education within the university, but the university is not the only place where you can learn. I have become keenly aware of this fact by looking at the students who steadily grow through their involvement in post-disaster reconstruction support. Our students spend quality time with those affected by the disaster and participate in activities that help to cheer them up, but the students themselves return home feeling more cheerful as well. I believe that our students are gaining valuable experience in these disaster-stricken areas.


The Factors behind the Need for Students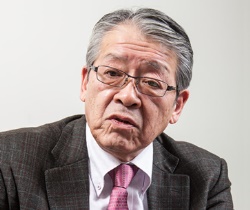 — Is there any link between the themes that are the focus of your research and support for post-disaster reconstruction?

My field of specialism is economic geography. Economic geography generally focuses on the distribution of various economic activities and spatial disparities, or spatial interactions. The main direction of my research has been the revitalization of Japan's provincial areas and urban renewal, with a focus on how people-to-people networks create a synergistic effect. Although post-disaster reconstruction differs fundamentally from urban renewal, there are areas where the two fields are linked, in the sense of restoring a sense of cheer to provincial areas in order to revitalize them. They say that for regional revitalization, you need "youngsters, fools, and outsiders." The young people form a kind of working unit, who actively carry out the work; the fools are the ideas people, who are not bound by preconceived notions; and the outsiders are third parties who can look at the situation from an objective viewpoint. I believe that we have these elements in our student volunteer activities in no small part. Incidentally, the theme of my current research is the spread of renewable energy in provincial areas and the possibilities that this offers. It goes without saying that this change of theme stemmed from the nuclear power plant accident caused by the Great East Japan Earthquake.


Understanding And Thinking about the Current Situation in Disaster-Stricken Areas
— How should the people of Japan face up to post-disaster reconstruction? What recommendations do you have for society?

With four years having passed since the disaster, I feel that memories are already beginning to fade. We believe that people must not be allowed to forget this disaster, so we have organized forums and photography exhibitions in Tokyo, and we plan to continue with these in the future. First and foremost, I think that each and every citizen must hold on to the memory of this major disaster, understanding and thinking about the current situation in the disaster-stricken areas even if it's a small matter. That is what is needed to prevent memories from fading. Furthermore, participating in post-disaster reconstruction support was the catalyst for me to take another look at my own way of life, and this is probably the same for most of the students and teachers who have taken part. Progress with the reconstruction of the disaster-stricken areas varies from one area to another, and while the prospect of returning to normal life is in sight for some disaster victims, others remain uncertain about their futures. Consequently, it will be necessary for us to go on providing reconstruction support in a variety of forms in the future. I want as many people as possible to go to the disaster-afflicted areas and understand for themselves the current situation there. That is my recommendation for society.

— Thank you very much for talking to us today.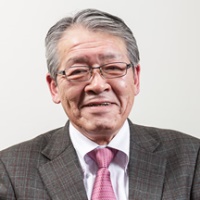 Profile

Koji Matsuhashi
Vice President (in charge of academic affairs and serving concurrently as Dean of Students), Meiji University
Director, Meiji University Earthquake Reconstruction Support Center
Professor, School of Arts and Letters

Research themes:
Economic geography (researching economic and industrial geography, with a particular focus on changes in industrial location amid globalization and their relationship to the reorganization of regional structures within Japan, as well as changing agglomeration areas); the spread of renewable energy and the possibilities that it offers

Major books and papers:
Sangyō haichi to kigyō kūkan ("Industry Location and Corporate Space") (Minerva Shobo, in Yada, Toshifumi (ed.) Chiiki kōzō no kiseki to tenbō [The History and Future Prospects of Regional Structure], 2005)
Hidaitoshiken no sangyō shūseki chiiki ni okeru chūshō kigyō no nettowāku tenkai no igi ("Implications of SME's Networks Proposing Collective Learning in Agglomeration Areas in Non-Metropolitan Region") (sole author; Journal of the Japan Association of Economic Geographers, 2005)
Itaria no chiiki kōzō – nanboku kōzō to sādo itarī no taitō ("Regional Structures in Italy: The North-South Divide and the Emergence of a Third Italy") (University of Tokyo Press, in Matsubara, Hiroshi (ed.) Senshinkoku keizai no chiiki kōzō [The Regional Structures of Advanced Economies], 2003)
Yonezawashi ni okeru denki/denshi kōgyō wo meguru shakaiteki kankyō nettowāku – gyōkai gurumi no chiikiteki "gakushū" soshiki no tenkai ("Development of Extrafirm Networks of the Electronics Industry in Yonezawa City: Cases of Local Collective Learning Organization") (sole author; Sundai Historical Review, 2002)
Kūkanteki bungyō – igirisu keizai shakai no risutorakucharingu ("Spatial Divisions of Labor: The Restructuring of the UK's Economy and Society") (co-translation of "Spatial Divisions of Labor: Social structures and the geography of production"; Kokon Shoin, 2000)
And others


The information contained herein is current as of February 2015.