Right after the earthquake, I found myself hesitating to go into the disaster areas, wondering to myself, "what if there is nothing I can do if I go there now?" However, an earthquake councilor who experienced the Great Hanshin Awaji Earthquake told me, "You don't have to be able to do anything right away. I just want you to go see for yourself." My area of expertise is group psychotherapy. I especially focus on trauma care research. He must have thought that there would be something that I could do. So, I went on my own to Minamisanriku Town in mid-April.
There I visited a gymnasium serving as an evacuation center and a makeshift municipal office, among other places. At the time, it seemed people were struggling just to stay alive. I was told "not to stir up the emotions of the victims." They were not yet ready for psychological care. I was overcome with a sense of helplessness.
Among clinical psychology experts, the term debriefing is often used. Simply put, it means to let people talk. However, it does not mean that they should be allowed to talk about anything. There are periods when it is better to let them shut out the memories of terrible experiences.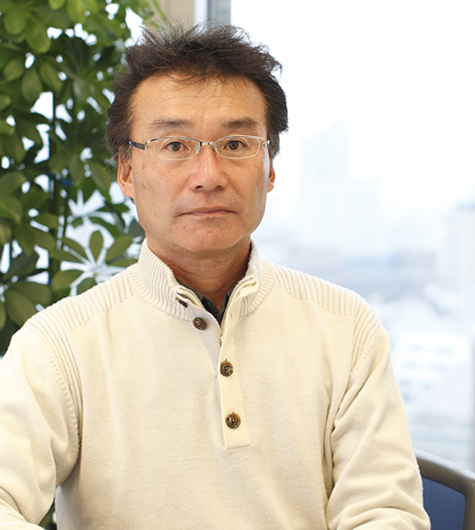 In April, there was a call for experts from the Society of Certified Clinical Psychologists in Fukushima to other societies in neighboring prefectures. I decided to participate through the Tochigi Society of Certified Clinical Psychologists and joined a mental care support team at Fukushima Medical University, where I visited evacuation centers in Soma City for three days in May. The hospital had created a list of people for me to visit and provide care, so my activities focused on talking to these people.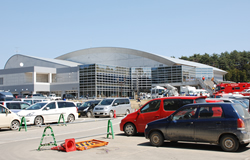 It was when I visited one evacuation center—I was talking to a woman near the entrance. The entrance, of course, was noisy and the atmosphere was restless, but she told me that she preferred to be there. Why? She said, "When my children come back, I'll be able to see them immediately." This was a mother whose two children had been swept away by the tsunami. I did not know how to respond. Never in my clinical experience had I met someone who had gone through what she had experienced. Continuing to just listen to her talk, I found that there was another reason she preferred the entrance. "Those women in the back—their children returned. It's hard for me to be around them."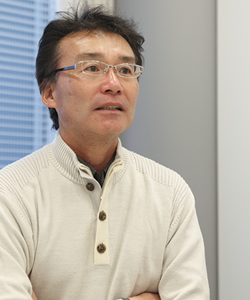 When people have traumatic experiences, they can experience flashbacks in which painful memories involuntarily resurface and these memories can trigger panic attacks. Such unmanageable memories are called traumatic memories. As time passes and a sense of reassurance is restored, these traumatic memories can be talked about as episodic memories. However, even now, nine months later, the earthquake is still an ongoing situation in the hearts of the victims.
Moreover, the timing in which traumatic memories transition into episodic memories is not the same for everyone. As in the aforementioned case, just as there are mothers whose children were saved and mothers whose children were not, even in the same evacuation center, the damage sustained in the disaster and how people accept it differ from individual to individual.

Going forward, I think that both organizational activities such as those by the Japanese Society of Certified Clinical Psychotherapists and Meiji University's Earthquake Reconstruction Support Center and support activities through individual connections are necessary. In order to provide support tailored to the situation of each disaster victim, I believe that support through individual connections will play an increasingly important role.
Personally, I hope to use my expertise to foster a group relationship for people in evacuation centers. To give a specific example, creating a free space within an evacuation center is vital. Disaster victims need a place where they can talk to each other freely—especially for men. Women are better at communicating, so it is not as big an issue, but men have the tendency to isolate themselves.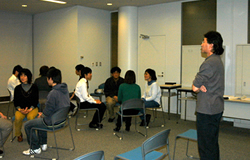 One of the main benefits of group therapy is that people can share the feeling that they are not the only ones affected. In clinical terms, this is called a universal experience. We can also expect a healing effect born through the mutual gratitude of people for listening to each other. We call this altruism. Through this, participants' sense of self-affirmation increases. Additionally, belonging to a group gives people a sense of reassurance that they are not alone. Through such interaction, hope starts to sprout. Experts like me join the group as facilitators to encourage more effective conversation. If disaster victims start to open up about the future through group therapy, that would be ideal.

For example, recently the Ministry of Defense started calling for applications for experts to provide mental care for members of the Self-Defense Forces who are engaging in support activities in disaster-stricken areas. When I went to the disaster areas, I accompanied a dentist who was identifying bodies through dental work. He later said to me, "It was heartening to have you with me." It is the first time for Self-Defense Force members to face such overwhelming devastation as well, and they are coping with heavy psychological stress. Even so, they are working hard to not let it affect their work saying, "It is not the time for us to be weak."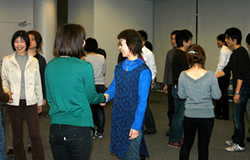 The same can be said for members of the media. Those who are covering news in the disaster areas must also be touched by the tragedy of the situation surrounding them. Mental care for those other than direct victims of the earthquake is something that should not be forgotten.


Kiyoshi Takara

Department/ School
Professor, Department of Psychosocial Studies, School of Arts and Letters; Clinical Psychologist
Bio
came to Meiji University in 2004 after working at Dokkyo Medical University and Kawamura Gakuen Women's University
Director, Meiji University Center for Clinical Psychology
Degree
Doctor of Medicine, Dokkyo Medical University; Master of Education, Sophia University
Research themes
Clinical Psychology / Group Psychotherapy / Art Therapy