Meiji.net —From Meiji University, a Proposal to Society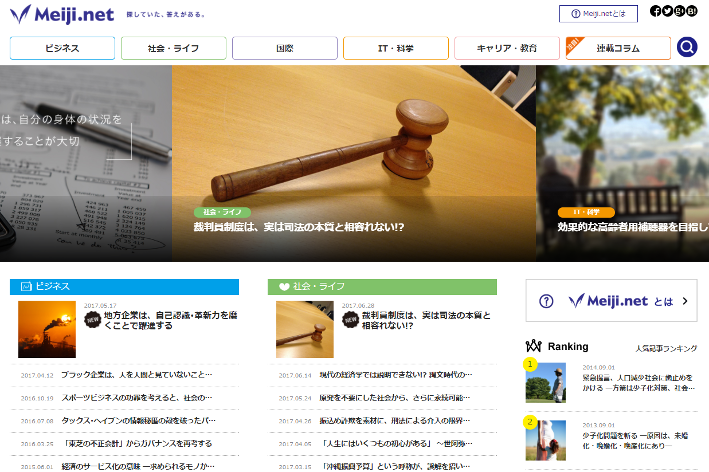 Meiji.net
"Opinions on society from Meiji University"
-For people who want to deepen their knowledge, broaden their vision, and polish their sensibility-
We believe that a university is a place of learning open to all people who have intellectual curiosity.
"Meiji.net" is Meiji University's first information dissemination website for contribution to society at large, through our research, human resources, etc.
The website distributes articles by our professors, who are instilled with a rich individuality only found in comprehensive universities, that analyze and comment on issues with specialized knowledge and original perspectives, along with columns and other material containing information of use in everyday activities.

<Contents>
Business / Society/Life / International / IT / Science / Career/Education / Columns