Meiji.net ー From the Faculty: Current Research and Ideas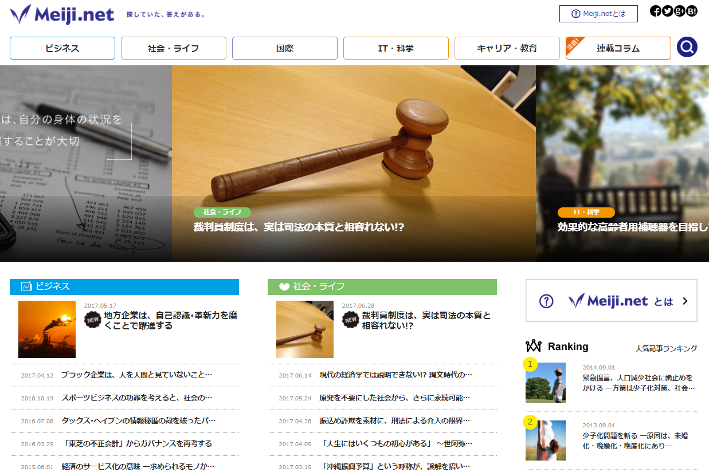 Meiji.net
"From the Faculty: Current Research and Ideas"
We believe that a university is a place of learning open to all. Meiji.net is the place to find information about faculty research and contributions to society.

Here you will find a variety of articles and analyses of contemporary issues that represent our professors' specialized knowledge and original perspectives.

<Contents>
Business / Society/Life / International / IT / Science / Career/Education / Columns