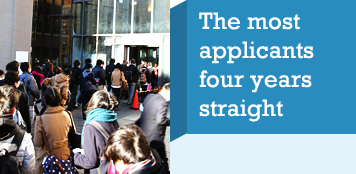 Meiji is Japan's most popular university as can seen by the high esteem it is held in by high school students.
This is demonstrated by Meiji holding the top ranking in number of applicants for the general entrance exam four years straight and gaining more than 100,000 applicants for seven consecutive years.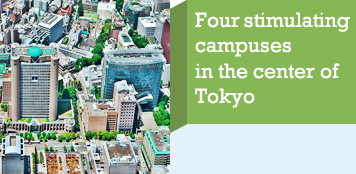 Meiji University's four campuses are located in one of the world's greatest metropolises—the Tokyo/Kanagawa area.
The Surugadai main campus is close to Japan's political, economic, and cultural core, and it creates an atmosphere of a university town thanks to nearby used book shops, musical instrument shops, sporting goods shops, and the like.
Other urban campuses are the Izumi, and Nakano campuses. The Ikuta campus is a suburban campus in the lush, green Tama hills. With excellent transportation access, students can enjoy a fulfilling and stimulating study experience in Japan.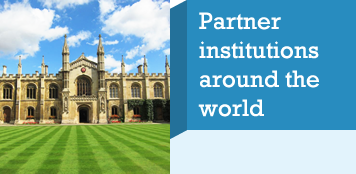 The number of international partner institutions is growing year by year, with agreements concluded with 212 universities in 40 countries and regions across North America, Europe, Asia, and other locations.
In May 2013, the "Meiji University ASEAN Center" was set up at Srinakharinwirot University in Thailand as a center for academic exchange, joint research, and exchange between foreign students in the ASEAN region.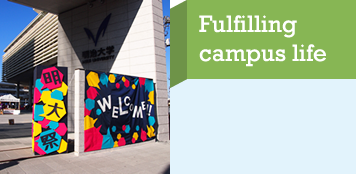 Around 330 university-sanctioned sports and cultural clubs that students form and run on their own are involved in a variety of activities.
Meiji is famous for having long promoted university sports, being very active in athletic events.
Many students and alumni come together to cheer on official events such as the popular Tokyo big six university baseball tournament, Hakone Ekiden marathon, and Waseda vs. Meiji rugby match.
The university festival is also held every autumn at the Izumi and Ikuta campuses, with a various projects presented where students show off their individuality. In this way, Meiji University is more than just classes and research; it is full of events and fun that show off the character of the university.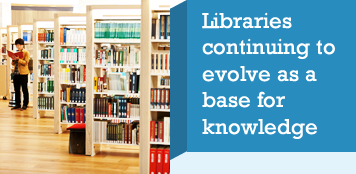 The libraries at the individual campuses together hold approximately 2.4 million books.
A new library opened in May 2012 at the Izumi campus where mostly first and second year students of the arts study.
It features many reading seats that students can use according to their specific objectives, making those individualized spaces for use in long stretches of time.
Meiji University is also preparing the "Tokyo International Manga Library" (provisional naming) that will be a comprehensive archive of comics, animation and games. Its forerunner, the "Yoshihiro Yonezawa Memorial Library of Manga and Subculture," opened in 2009 with a large collection donated by the late Yoshihiro Yonezawa, a Meiji alumnus and manga critic.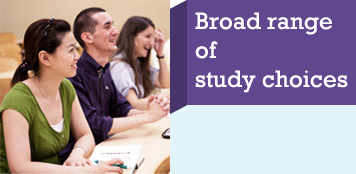 Meiji University boasts an enrollment of 33,000 students across 10 undergraduate schools, 11 graduate schools, 4 professional graduate schools, 9 research institutes, and more than 80 specific-subject research units.
It also has five programs where credits can be earned in English at both undergraduate and graduate level.
Those are supplemented by a "Cool Japan Summer Program" for learning of the diversity and traditional cultural background behind Japan's subcultures such as comics, animation, and music as well as short-term study in Japan programs for learning Japanese language, law, and politics/economics.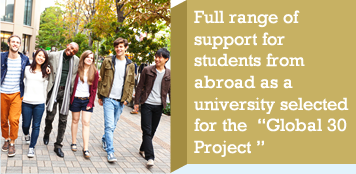 Meiji University was selected in 2009 by the Ministry of Education, Culture, Sports, Science and Technology as one of the 13 universities to be centers for globalization of Japanese universities (Global 30 Project).
As such, the university is involved in a variety of measures in an aim to drastically increase the number of students accepted from other countries and Japanese students sent abroad.
Support is provided in Japanese, English, Chinese, and Korean so students from abroad can study at Meiji with peace of mind.
Such support includes providing job search assistance, giving information on scholarships, holding events to experience Japanese culture, and enhancing Japanese language education.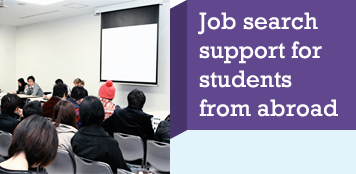 Meiji University provides much support to students from abroad in searching for jobs in Japan.
Japanese companies are tending to see the potential for students from abroad to contribute to the company in the future, and they have features and schedules unlike those of other countries, such as having a large percentage of hiring being done from new graduates.
For that reason, we conduct support specialized for students from abroad, such as business Japanese classes, business manner classes, interviewing test classes, and correction of entry sheets and CVs. In that way, we put much effort into support that will lead to successful employment in Japan.
Close to 500,000 Meiji University alumni are active in a variety of fields around the world.
The alumni association has 56 branches including 54 across Japan plus two branches abroad in Korea and Taiwan.
Alumni are known for a fine tradition where the strength of school spirit and bonds allow even those of differing generations and professions to easily open up to each other just be knowing they went to the same university.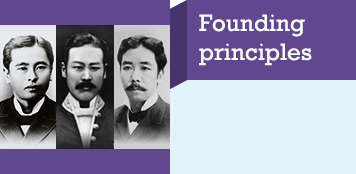 Meiji University was founded in 1881 by three young lawyers: Tatsuo Kishimoto, Kozo Miyagi, and Misao Yashiro. The purpose was to teach French law so as to establish individual rights and achieve a free society at the time when Japan was changing from feudalism to a modern society.
Based on the founding principles of "rights, liberty, independence and self-government," a tradition of education founded on the establishment of strong "individuals" has been passed down unbroken for 130 years.