Participant Voice (2015)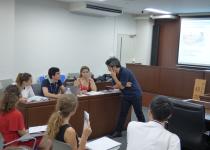 Undergrad
uate student

, from Brazil
Law in Japan program was held in time with the heated debate of security legislation as the whole country raised huge concerns with the security and laws. So it was incredible for me to be involved in this program and to have meaningful discussions about legal issues in demand as well as timely topics with the lecturers and participants from various backgrounds and countries where every citizen faces problems of its own. Through this program, I met some interesting people such as a student who aims to become a lawyer just the same as me, and a professional lawyer who already has extensive experience in the world of law. It would be fantastic if I could keep in touch with these participants from all over the world.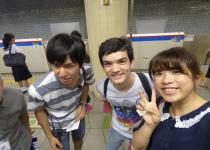 Undergraduate student of Meiji University, from Japan
I felt the level of lectures was quite high, and it was challenging for me to learn law and legal systems in English because I was in my first year and had a little knowledge of my profession. But, this program was really stimulating as many participants from abroad were throwing questions and having discussions in the lecture. I felt very encouraged by their attentiveness during these intensive two weeks. Having learned a lot from this experience, I started thinking positively about the University of Cambridge Summer Law Course, one of the great short study abroad programs organized by the school of Law at Meiji University, as my next step. It would be nice if I can study law in England and take part in the next summer course at Cambridge.