Cooperation Agreement with National University of Mongolia (Mongolia)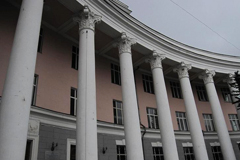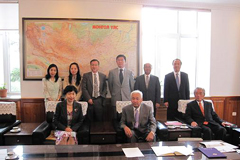 On June 29, 2010, the vice president of international exchange, professor Etsuko Katsu, visited the National University of Mongolia for a signing ceremony with the participation of the new president of the National University of Mongolia, Dr. Tumur-Ochir Sanjbegz, who was installed as president just one month ago. Also in attendance were Masatsugu Fujie, professor of business administration of Meiji University; Yuki Morinaga, associate professor of commerce; Sinfonica, including Hajime Sugiura, the Minister of Justice; and affiliates of the National Statistical Office of Mongolia. Meiji University concluded a cooperation agreement with the National University of Mongolia on that day.

National University of Mongolia, established in 1942, is the oldest university in Mongolia with a 70-year history and has produced many dignitaries, including many government officials. With an enrollment of 20,000 students and over 1,000 faculties, the University is also active in promoting international exchange, and currently has an academic agreement concluded with approximately 180 universities. There is a department of Japanese studies within the School of Foreign Languages and Cultures.

The agreement with the University, which is the one and only partner institution of Mongolia, is not only the basis for regional research, but interaction can be expected with the following fields: statistics, which is an initiative of proposals; social sciences, including the environment; and the humanities and natural sciences. For the National University of Mongolia, the expectation was expressed for collaboration with the engineering division, especially biotechnology and nanotechnology, which is a necessity for Mongolia.