Orientation for new international students held on campus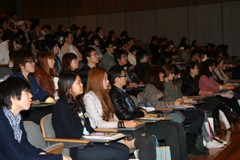 New International students listening to the orientation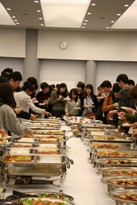 Welcome Party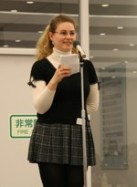 Message from senior international student from Romania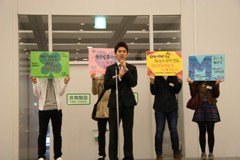 Korean Association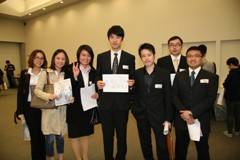 Chinese Association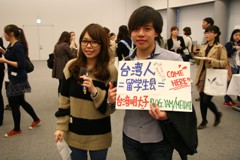 Taiwanese Association
The orientation for new international students was held on April 22 at Academy Common on the Surugadai Campus. More than 300 new undergraduate and graduate students who started their studies at Meiji University this spring took part.

At the orientation, students listened to staff from the International Office about the support that is provided to international students, as well as information about scholarships, immigration procedures, part-time jobs and also earthquake countermeasures.

Following the orientation, senior international and Japanese students joined in and a welcome party was held to celebrate their new student life at Meiji and provide an opportunity to get to know each other and make new friends.