Opening Ceremony for Meiji University Beijing Satellite Office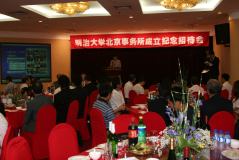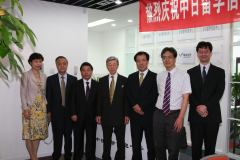 Meiji University held an opening ceremony on July 23 for the Meiji University Beijing Office in Beijing, China. A total of approximately 100 people attended the ceremony, including Minister Shigeo Yamada of the Japanese Embassy in China and Executive Vice President Zhipan Wu of Peking University. Participants from Meiji University included Professor Keiichiro Tsuchiya (trustee of academic affairs) and Vice President Etsuko Katsu (in charge of international collaboration) attended.
The Beijing Office was established with the aim of promoting education and research activities in China. The office will provide information on studying in Japan for Chinese students who wish to study in Japan. It will also conduct survey activities to contribute to the advancement of internationalization at Meiji University.
■ Location and Contact Information for the Beijing Office

Address: Room 310, Tower B, Winterless Center, No.1 Xidawang Road, Chaoyang District, Beijing, 100026
Phone: 86-10-6538-8561
Fax: 86-10-6538-8762
■ Beijing Office Guide(Japanese only)

http://www.meiji.ac.jp/cip/international/beijing_office.html