School of Global Japanese Studies Welcomes New English Track Students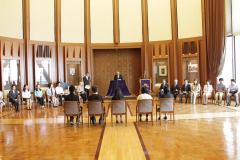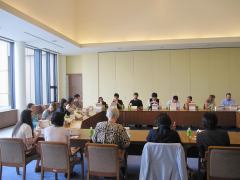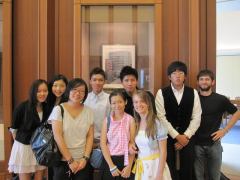 On September 19, 2011, the School of Global Japanese Studies welcomed new English Track students at the 2011 fall entrance ceremony and orientation.

President Naya and Dean Kanise welcomed the new students, as did other faculty. Students who arrived in Japan six months ago also joined the event. After the ceremony, there was time for everyone to get to know each other at lunch where all the students introduced themselves and shared their goals for their studies at Meiji University.

We are confident that these students will make our university proud.