Meiji University Festival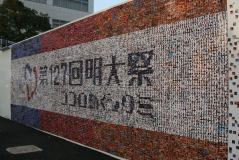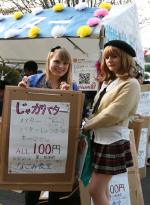 International students of the School of Global Japanese Studies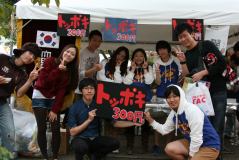 Meiji University Korean Association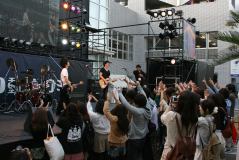 Live music show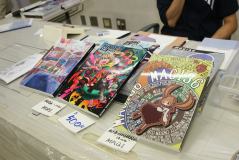 Exhibits of Anime Socirty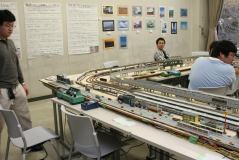 Exhibits of Railway Society
The Meiji University Festival was held at the Izumi Campus from November 3 to 5.
The school festival, a cultural element particular to Japanese universities, is an autumn tradition carried out as an extracurricular activity led by the students. The festival serves as a venue for furthering interaction between students and with members of the community in which clubs and other student groups do things such as putting on exhibits and presentations, issuing club bulletins and newsletters, and running stalls.
The theme of the 127th Meiji University Festival held this year was "mechanism by which the heart is moved." The festival is a venue for showing off the Meiji culture with energy seen only in students. This theme embodies how, at Meiji University Festival, there is a "mechanism" by which greater goals can be found and by which catalysts for attempting new things can be discovered by feeling the energy of Meiji students.
Many international students participate in the Meiji University Festival. Exchange students who belong to the School of Global Japanese Studies ran a stall selling steamed potatoes with butter with fellow seminar classmates. They experienced hawking to customers in Japanese holding menu signs.
One of the international students from Germany said, "There is no large-scale student-led event such as the Meiji University Festival in my home country. It was a wonderful event that provided a good chance to get to know students from other departments and other universities. Through the festival, I gained more of a feel that I am a Meiji student."
The Meiji University Korean Association
is constantly a top seller year after year from among the many stalls. This year, it put on a stall selling tteokbokki, a sweet and spicy pot stew made from tteok, a type of Korean rice cake cooked in gochujang and sugar. The stew proved popular throughout all three days.
The Ikumei Festival will be held on November 18 to 20 at the Ikuta Campus where the science departments are concentrated.