【Liberty Academy Open Lecture】 The Life of Simone Veil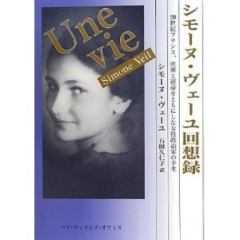 "We are members of a human community living on the same earth. We need to keep our eyes open, not only to protect the earth from natural threats but especially from the madness of people." (January 27, 2005, Auschwitz-Birkenau) (Excerpt from Simone Veil Kaisoroku, translated by Kuniko Ishida)
The Life of Simone Veil
- Living as a member of the human community -

Simone Veil was born in Nice in 1927. After the Second World War, she married at the age of 19 and at the age of 27 she took an active role in society by working as an attorney. She defended the human rights of prisoners including those who detained after the Algerian War, and worked passionately to improve conditions in prisons.
In 1974, she entered the world of politics, working as Minister of Health, and became known throughout the world for her hard work in establishing respect for and fair social recognition of women, including the establishment of a legal system allowing abortion based on a decision by the woman. In 1979 she was elected as President of the European Parliament, and continued to make a contribution by seeking to achieve peace in Europe through "integration with diversity." She has received widespread global recognition for her activities, including by the United Kingdom as Honorary Dame Commander of the Most Excellent Order of the British Empire (DBE).
Learning about the life and work of Simone Veil (both rooted in a strong aspiration for peace and trust in the future of humanity) is certain to be a valuable experience for you as a member of the human community.
Prior Reservations
Unreserved Seating, Admission Free
400 Tickets on a First Come First Served Basis
Date
13, June 18:30 – 20:30 (Opens 18:00)
Venue
4-21-1 Nakano, Nakano-ku, Tokyo
<Nakano Campus> 5F Hall
Application
Please make inquiries to
the Liberty Academy Office

TEL: 03-3296-4423
URL(Japanese): http://academy.meiji.jp
Speakers

(1) Kuniko Ishida
Professional Translator:
Translator of Simone Veil Kaisoroku

(2) Sidney Peyroles
Deputy Cultural Counselor,
Embassy of France in Japan

Coordinator
Professor Florence Mermet-Ogawa
School of Commerce, Meiji University