[M's Opinion] No. 25 - The Japan Growth Strategy and revitalizing SMEs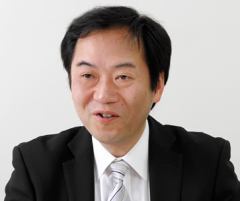 Helping SMEs grow and advance
SME growth is essential to the nation's growth
Koichi Okada
Professor,
School of Business Administration
SMEs make up 99.7% of Japan's businesses
In research on small and medium-sized enterprises (SMEs) based on my area of specialization of business administration, the link between growth of individual SMEs and clusters of SMEs and national growth is considered an important topic. SMEs make up 99.7% of Japan's businesses, and they employ about 70% of its workers. Pursuing the growth and progress of SMEs is essential to building a plentiful society. Probably it would be no exaggeration to say that SMEs support the economy and society of Japan. But what is their current state?
The first subject of concern is the decreasing trend in the number of companies. The most recent figures show that the number of 4.21 million SMEs in 2009 had decreased to 3.86 million by 2012. This is not a trend that has begun just recently but one that has continued since the mid-1980s. It shows that conditions continue in which more businesses shut down than start up. Furthermore, the number of profitable businesses remains at a low level. Of the total number of approximately 2.7 million incorporated companies, only about 700,000, or 26%, are in the black. Considering the fact that during the years of Japan's economic bubble about 50% of companies were profitable, it is clear that the share of companies in the black has fallen to about one-half its previous level. After the bubble burst Japan's economy fell into a lengthy deflationary downturn in which it remained unable to break free from conditions of low economic vitality.
Hollowing out of technology and human resources resulting from the high yen
While there are various factors that could be behind the way Japan's economic activity has remained at dangerously low levels, probably one of these is the acceleration of the rise in the value of the yen on international currency markets brought about in 1985 by the Plaza Accord, which sought to stabilize exchange rates (by correcting overvaluation of the U.S. dollar). Until then Japan, with its national economy based on technology, had earned its wealth by building products for sale overseas. However, with acceleration of the rise in value of the yen the advantages of domestic production weakened, and companies responded to the high yen by shifting their production facilities to newly industrialized economies in Asia, the ASEAN states, China, and Vietnam. In other words, Japan's resources, such as technology, that had been the sources of its wealth began to flow overseas. As a result, the nation's ability to carry out technological innovations decreased. The national economy based on technology had been supported by innovation born from repeated use of originality and ingenuity in the manufacturing workplace on a day-to-day basis. The shift of manufacturing workplaces overseas due to the high yen led to a hollowing out of technology and human resources in Japan. There is little hope for economic growth without innovation. What's more, the rapid rise of the yen put pressure on the earnings of companies in the manufacturing sector, which in turn impacted the service sector, causing a chill on economic conditions in Japan as a whole.
The administration of Prime Minister Shinzo Abe has proposed so-called Abenomics as a means of breaking free from the lengthy deflationary economic conditions and realizing economic growth. While there may be many ways of assessing these policies, it is a fact that Abenomics has had some effects. One example is the first improving trend seen in SME business confidence in 20 years, although the improvement remains small.
The Growth Strategy and the Small Business Basic Act
Abenomics is attracting attention for its Growth Strategy, one of its "Three Arrows" of policy. The "Japan is Back" growth strategy approved by the Cabinet in June of last year includes under the heading of "revitalizing private-sector businesses" the target of doubling the number of profitable SMEs and small businesses from their current level of 700,000 companies to 1.4 million by 2020. Measures under consideration to realize this goal include encouraging entrepreneurship, expanding financing for SMEs, developing national subsidy programs to support technological innovation and new-product development, and dispatching experts to support business management, and plans call for developing these into specific measures by this summer.
The Small Business Basic Act planned for legislation this autumn also is attracting attention. I mentioned above that 99.7% of businesses in Japan are SMEs, but in fact 87% of those are small businesses. Small businesses are defined as those in manufacturing or other sectors having 20 or fewer employees, or those in retail and service sectors having five or fewer employees. Japan is a world leader in small business. The Small and Medium Enterprises Basic Act enacted in 1963 was based on the spirit of coming to the aid of SMEs, which it considered economically vulnerable. However, in 1999 it underwent large-scale amendment intended to provide support to SMEs with vitality, seeing them not as vulnerable but as a source of economic dynamism. The planned Small Business Basic Act is intended as an improvement to the legal system to provide support focused on small businesses. Under consideration are a variety of practical measures to promote small businesses, including management support and provision of management resources such as human resources and funding as needed in areas including development of sales channels and business continuity. It is hoped that such policies will realize improvements in the business performance of individual companies and help promote the more abundant types of small businesses in particular.
Innovation born from the spirit of hospitality
The companies known today as large firms began originally as SMEs. It is likely that many of the managers who guided these companies' growth were inventors, innovators, or imitators. Three other necessary elements in addition to these three "I's" are the three "I's" of information, ideas, and intelligence. Company management needs to utilize these "I's" to capture business opportunities and grow their companies. Furthermore, I believe that Japanese SME management is based on another "I": love (ai in Japanese, pronounced "I"). This love is present through the spirit of hospitality as expressed in the currently popular catchphrase in Japan, omotenashi. In Japan, hospitality is at the root of originality and ingenuity, and this has led to innovation. In both manufacturing and services, the feelings of the creator who wants to provide customers with something more convenient, more rewarding, and more enjoyable are the source of Japanese-style innovation. Japanese SMEs have busily built up "gradual innovation", accomplished through progress in technologies and services grounded on an existing foundation, based on this spirit of hospitality. What they have built up through this process is the ability to create new value and develop businesses based on such value, rather than focusing on cost competition alone. But why are they unable to demonstrate this ability fully?
It is important that managers have self-confidence
It is SMEs that have supported manufacturing in Japan. Among these, subcontractors to major firms have strived to keep costs down while improving quality in response to the demands of their customers. This subcontracting system was developed in response to wartime needs, and since then its pyramid-like structure has become firmly entrenched. Through that process, a negative mindset developed among managers of subcontractor firms in which they depreciated their own businesses more than necessary, considering themselves solely as subcontractors who relied on larger firms for their business. Furthermore, the flow of business at a subcontractor differs markedly from that of the average company. While ordinarily managers think about what to purchase, what to build, and where to sell it, subcontractors have specialized on production alone, since the buyers for their products already are decided. As a result, the management capabilities of subcontractor firms have deteriorated. In other words, SMEs have weakened because they have neglected efforts to develop suppliers and buyers. This culture of subcontractors can be considered to have led to a loss of self-confidence among management and created conditions in which they cannot demonstrate their own abilities. They need to aim to break free from this established subcontractor system and become independent subcontractors within the social division of labor. This must start with managers having self-confidence in their own abilities, including their technological abilities. I believe that this is required of managers of all SMEs, not just subcontractors. In fact, not a few SMEs are growing successfully thanks to their own self-confidence. The first step toward the growth and progress of SMEs is changing existing ways of thinking to have self-confidence in the abilities they have built up on their own and in their own performance and experience. This is essential because SME growth is essential to the nation's growth.
Koichi Okada
Professor,
School of Business Administration, Meiji University
Research Fields
SMEs, SME management
Research Topics
Issues facing SMEs in Japan, and empirical research
Major Books and Papers
IT Management in SMEs
(Doyukan, 2013)
Case Studies in Community Development
(coauthor, Soseisha, 2010)
Community Revitalization and Strategic Cooperation
(coauthor, Gyosei, 2006)
International Comparison of SME Policies
(coauthor, Shinhyoron, 2002)
Current Conditions of SMEs and Future Management
(coauthor, Chuo University Press, 1999)
and others