[International Student Voice] Vol.1 from China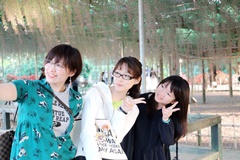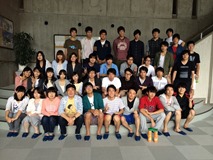 Here are the voices of international students who are studying at Meiji University, in the form of their answers to six questions.


Student: Ms. Yuqing Liu
From: China
Faculty: School of Commerce
Grade: 4 (Undergraduate)


Q: Tell us what prompted you to aim for study in Japan, and the reason why you chose Meiji University.
Ms. Liu: When I was unable to pass the entrance examination of a university in Shanghai and had to choose whether to spend another year preparing for the same university's exam or to study abroad, I chose to study in Japan. One of the reasons for my choice was that I wanted to see a different part of the world, outside my country. Another reason was that I felt a connection to Japan because I've watched Japanese anime movies since I was very young and some of my relatives live there. Since Meiji University is well-known in Shanghai as well, I had already aimed to go there before I came to Japan.

Q: What surprised you about Japan?
Ms. Liu: I dropped my smartphone twice on the train before, but it was found on the same day both times. This may be usual for Japanese people, but I am sure it would have been stolen immediately if I dropped it in a foreign country. I am astonished how well-mannered the Japanese are.

Q: What is your favorite place on the Meiji University campuses?
Ms. Liu: My favorite place is the library in the Izumi Campus. The individual space there allows me to concentrate on studying.

Q: What is your favorite class?
Ms. Liu: 『日本経済論A』(千田亮吉教授) My favorite class is "Japanese Economy A" (Professor Ryokichi Chida).

Q: What is your dream?
Ms. Liu: My desire is to find a job in Japan. I would like to work here for at least a few years.

Q: What is your favorite Japanese ideographic character (Kanji), and why?
Ms. Liu: My favorite kanji is " 志(kokorozashi)", because it is only one character but its reading has many syllables.