A lecture titled "Sharjah, the Heart of Culture" by the J.U.K.I. Held.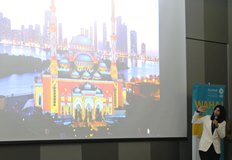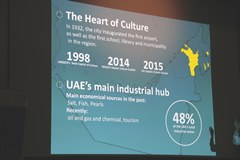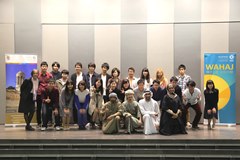 On October 27 (Tues.), 2015, representatives of the Japan-UAE Kizuna Initiative (J.U.K.I.) who came to Japan from the Emirate of Sharjah delivered a lecture at Meiji University's Global Hall. Sharjah is one of the United Arab Emirates (UAE), and the J.U.K.I. is a group dedicated to the development of interchange between Japanese and UAE youth by playing a bridging role.
The lecture described the factors behind the birth of the J.U.K.I., as well as Sharjah's geography, climate, economy, culture, and historical relationship with Japan, in simple terms, through quizzes and presentations.