[International Student Voice] Vol.2 from Taiwan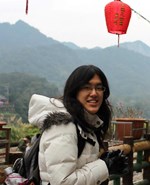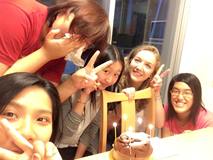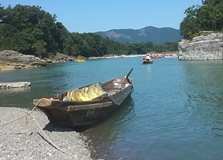 Here are the voices of international students who are studying at Meiji University, in the form of their answers to six questions.


Student: Ms. Cai Wanzhi
From: Taiwan
Faculty: School of Arts and Letters
Grade: 3 (Undergraduate)


Q: Tell us what prompted you to aim for study in Japan, and the reason why you chose Meiji University.
Ms. Cai : Because Taiwan used to be controlled by Japan, both its language and culture have been influenced as a result. So I've been interested in Japan ever since I was a little kid. While attending college in Taiwan, I heard that Japan's sociological research is quite unique, so I decided to study abroad there.
I chose to study at Meiji University because I am free to study not only sociology, but history, media, and other subjects as well. Also, I love places with lots of second-hand bookstores, so having easy access to Jinbocho is very appealing to me.

Q: What surprised you about Japan?
Ms. Cai : I was surprised at how complex yet convenient Japan's subway system is.

Q: What is your favorite place on the Meiji University campuses?
Ms. Cai : My favorite place is the Sky Lounge Akatsuki student dining hall, on the Surugadai Campus. I love being able to enjoy the gorgeous view while I eat.

Q: What is your favorite class?
Ms. Cai : My favorite class is "Sociology of Biopolitics" taught by Dr. Yamamoto Rina.

Q: What is your dream?
Ms. Cai : In the future, I want to introduce Taiwan's culture and society to the world and increase its global recognition.

Q: What is your favorite Japanese ideographic character (Kanji), and why?
Ms. Cai : My favorite kanji is 咲 (bloom), because in Chinese, 咲 means "to laugh." So when I read "the flowers bloom" in Japanese, the image of laughing flowers pops into my head, which I find pretty amusing.