[International Student Voice] Vol.3 from China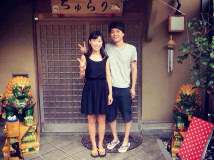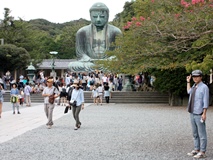 Here are the voices of international students who are studying at Meiji University, in the form of their answers to six questions.


Student: Mr. Yang Haiming
From: China
Faculty: School of Law
Grade: 4 (Undergraduate)


Q: Tell us what prompted you to aim for study in Japan, and the reason why you chose Meiji University.
Mr. Yang: I wanted to get away from the lazy, self-indulgent student life and push myself to accomplish something on my own with my life. So I decided to study abroad in Japan, which was something the people around me had been talking since when I graduated high school. The reason I chose Meiji University is because I felt it was a university that valued the individuality of its students as well as one of the most globalized universities.

Q: What surprised you about Japan?
Mr. Yang: What surprised me when I came to Japan was the number of crows there are here. In China, crows are considered to be bringers of bad luck.

Q: What is your favorite place on the Meiji University campuses?
Mr. Yang: My favorite place on the Meiji University campus is the stack room on floor B2 of Central Library.

Q: What is your favorite class?
Mr. Yang: My favorite class was "Introduction to Criminal Law" (by Professor Emeritus Kawabata) (taught until 2014).

Q: What is your dream?
Mr. Yang: My dream for the future is to start my own company and become the kind of person my family doesn't need to worry about.

Q: What is your favorite Japanese ideographic character (Kanji), and why?
Mr. Yang: My favorite kanji is "愛", meaning "love." In Chinese, we write it 爱, which is slightly different, but the Japanese character expresses three ideas: affection, caring for your blood relatives, and friendship. Writing 心 (meaning "heart") inside the character emphasizes the importance of loving with your whole heart, so the Japanese way of writing 愛 is my favorite kanji.