Launch of the "ALL ABOUT MEIJI" branding website ~ spreading the word in 10 languages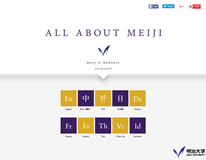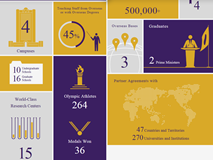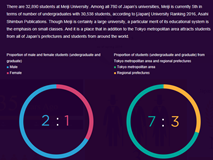 Meiji University is aiming to accept 4,000 international students each year by 2023. To this end, it has launched "ALL ABOUT MEIJI -Meiji in Numbers," which conveys the features of Meiji University to students in other countries who are thinking about studying in Japan.
The website is grounded in the concept of "understanding Meiji University within a short time." Including Japanese, the website conveys the features of Meiji University to the world in 10 languages (such as Indonesian and German).
The website uses highly legible panel displays to provide information on 25 topics that characterize Meiji University. By clicking on each topic, visitors are introduced to the appeal of the school as a study abroad destination and overviews based on data and social reputation.
We encourage you to experience the appeal of Meiji University, a global university!