Generation of fibrillin-1 mutant pigs as a model for Marfan syndrome.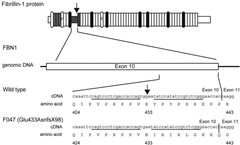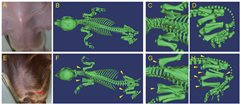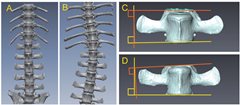 * The images are cited from the srep 24413 on the Scientific Reports.
Kazuhiro Umeyama, an associate professor, Hiroshi Nagashima, a professor from Meiji University International Institute for Bio-Resource Research, Kota Watanabe, an assistant professor, and Morio Matsumoto, a professor from the Department of Orthopaedic Surgery, Keio University, have successfully generated heterozygous fibrillin-1 (FBN1) mutant cloned pigs using genome editing and somatic cell cloning techniques and thereby established a porcine model for Marfan syndrome (MFS). Mutations in FBN1 cause MFS, a genetic disorder that affects the body's connective tissue. These pigs will serve as a valuable large animal model in which the pathogenesis of MFS and development of new treatments can be studied. This paper was published in
Scientific Reports
, a British open access journal published by the Nature Publishing Group on April 14th 2016 (10:00 am BST).
Outline of research findings:
The heterozygous FBN1 mutant cloned pigs (+/Glu433AsnfsX98) were generated using a fusion enzyme, zinc finger nuclease and somatic cell nuclear transfer.
The cloned pigs with the same mutation and the same genetic background showed striking differences in their individual phenotypes, which suggested that epigenetic factors contribute to the expression of MFS phenotypes.
The offspring of the cloned pigs inherited the FBN1 mutation and exhibited MFS symptoms, therefore establishing a genetic line of this MFS pig model.
Pigs display similar physiological and anatomical characteristics to humans, and are therefore considered to be an ideal model animal for the study of human diseases. This current study successfully generated MFS model pigs, which will shed new light on the development of better surgical interventions for MFS.