"MEIJI NOW" Information Site for Meiji University Students Launched!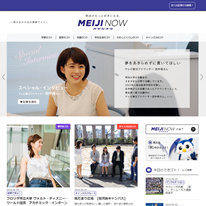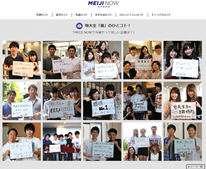 A word on the individuality of Meiji University students!
"MEIJI NOW" has launched in order to support the aspirations and desire for improvement of Meiji University students.
Offering information on efforts in a wide variety of fields such as sporting, cultural, and research activities unique to Meiji University, the site helps to nurture school pride, superiority, and individuality, unmatched by other universities. Please take a look!
Click here to visit the "MEIJI NOW" information site for Meiji University students >>
MEIJI NOW
*The site can be viewed from PCs, smartphones, and tablets