French Embassy Counsellor Colliot visits Surugadai Campus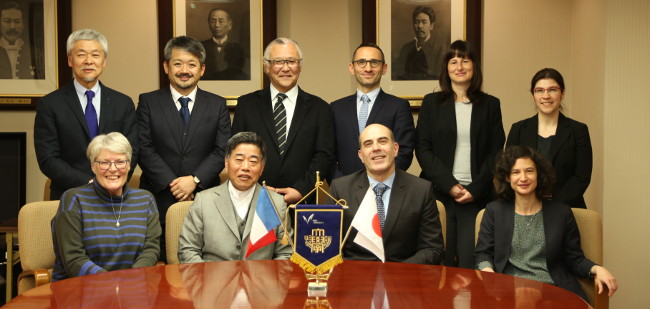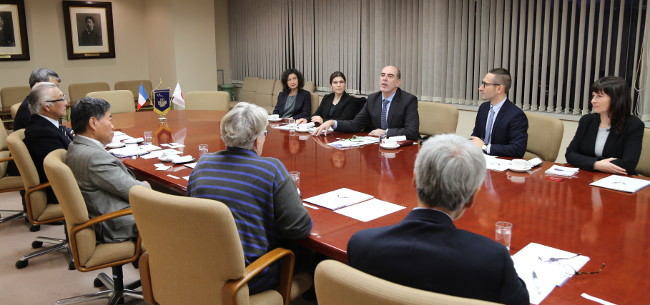 Pierre Colliot, Counsellor for Culture at the French Embassy in Japan, visited the Surugadai Campus on February 9 for a discussion with Meiji University President Keiichiro Tsuchiya, among others.
President Tsuchiya welcomed Mr. Colliot's visit with remarks that touched on how the two founders of Meiji University had studied in France before establishing Meiji Law School. "The founding spirit of Meiji University is indeed the spirit of France. I hope to make our ties with France even stronger," he said.
Meiji University currently has partnership agreements with 26 universities in France, and sent 76 students for study there in the 2015 academic year.