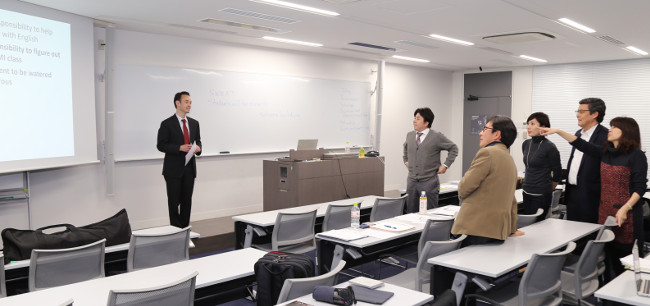 Between March 13 and 17, the Headquarters of International Collaboration held a Faculty Development (FD) Program for teachers at the Surugadai Campus. The topic of the program focused on methods of English language instruction in specialized courses.
The program was part of the efforts to promote globalization aimed at expanding out and strengthening lectures in foreign languages. Two teachers from the University of California-Irvine, a partner university of Meiji University, were invited. Five teachers on the undergraduate, graduate, and professional graduate levels participated in the program.
At Meiji University, more than 600 courses on the undergraduate and graduate levels are currently offered in a foreign language. Further globalization calls for the provision of high quality instruction.