Equestrian Club: Captain Nakamura wins first ever All Japan Eventing Young Riders Championship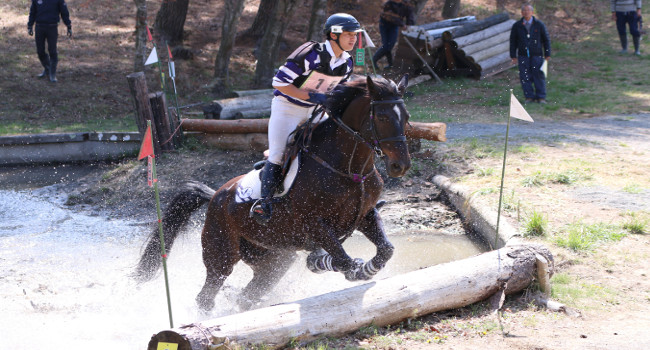 Captain Nakamura and Meiho (photo from April 2017)
The 38th All Japan Eventing Young Riders Championship was held between May 26 and 28 at the Yamanashi Horse Racing Track to decide Japan's best all-around equestrians in the Young Riders category (ages 16 – 22). Koki Nakamura, the captain of the Meiji University Athletic Association Equestrian Club (a fourth-year student in the School of Agriculture), and his horse Meiho took the championship. This was the first time that a Meiji University student won the contest.
Captain Nakamura and Meiho competed in the contest for the third consecutive year. In both 2015 and 2016, the pair finished second, missing victory by a slim margin each time. This was the last year in which Nakamura could compete, and he splendidly accomplished the feat of a first-ever victory in it.
Miku Tominaga (a third-year student in the School of Commerce) and her horse Primerose M finished third in the same event.