Japan national team and Serie A star Nagatomo visits Meiji University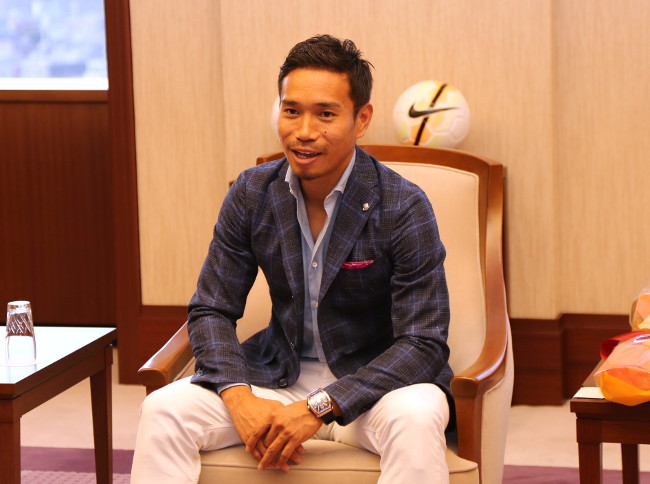 Mr. Yuto Nagatomo (a 2009 graduate of the School of Political Science and Economics)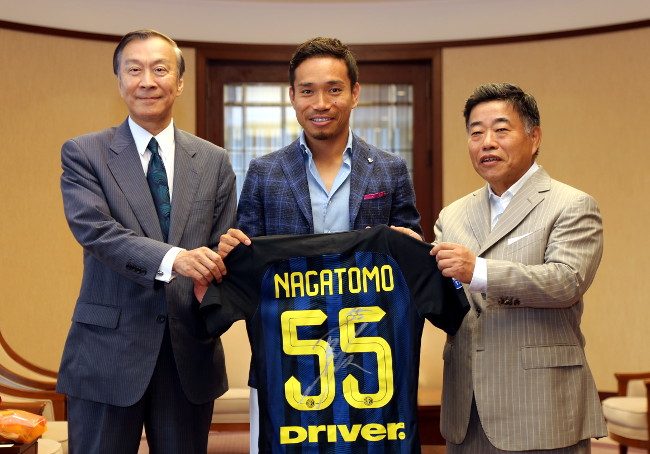 (From left) Chairman Yanagiya, Mr, Nagatomo, President Tsuchiya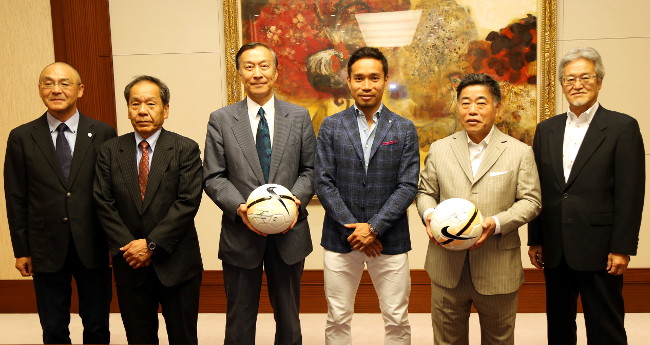 On July 5, Yuto Nagatomo (a 2009 graduate of the School of Political Science and Economics), who is on the Japanese national football team and also plays with Internazionale Milano (in Italy's Serie A), paid a courtesy visit to Meiji University President Keiichirou Tsuchiya and Board of Trustees Chairman Takashi Yanagiya.

On the occasion of his visit, Mr. Nagatomo chatted with a group of university directors in Liberty Tower on Surugadai Campus. When he was a member of the Meiji University Athletic Association Football Club, Mr. Nagatomo devoted himself to rehabilitation after an injury and finally became a regular member when he was a second-year student. Looking back on this experience, he said: "From this, I learned the importance of working harder than anyone else." When asked about the secret to continued play in a league that is on the top level worldwide, he earnestly replied: "The thing I most value is spiritual strength. The environment is a harsh one without parallel in Japan. In this environment, you cannot exercise your technique and ability unless you stay mentally strong."

Mr. Nagatomo also presented the directors with an autographed uniform and football. These autographed goods he presented will be displayed in the university at a later date.