[MEIJI SPORTS Special] Table Tennis Exchange Event with Peking University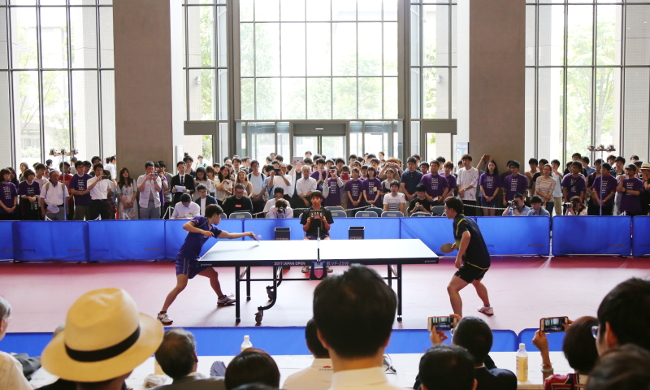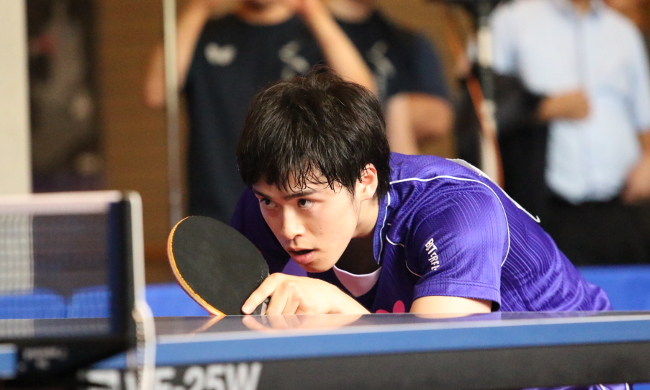 Masataka Morizono, who won the silver medal in the Men's Doubles event at the World Table Tennis Championships held in Germany in June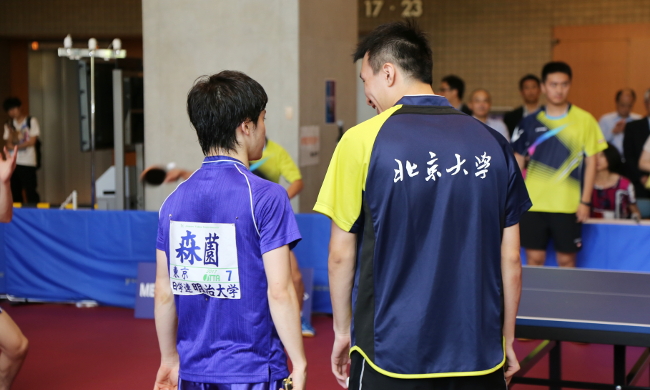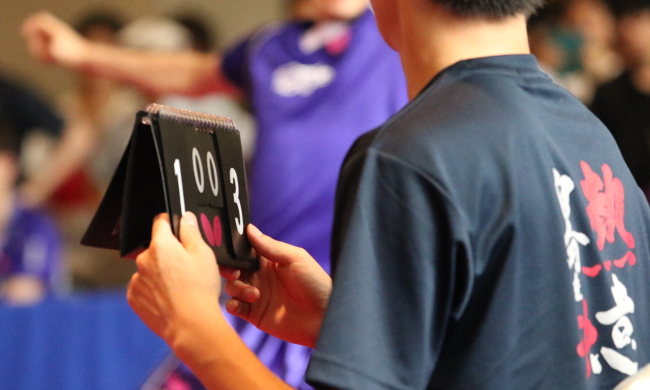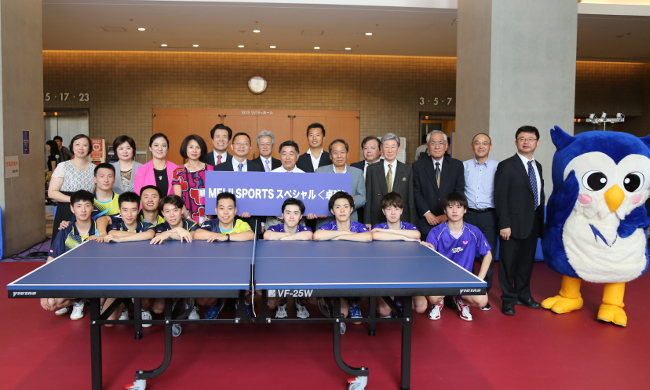 As a part of its interuniversity exchange with Peking University, Meiji University held an exchange event for table tennis athletes titled "MEIJI SPORTS Special <Table Tennis>" on July 13 at Liberty Tower on the Surugadai Campus.

On a special court set up in Shikon Hall on the first floor, four members of the Athletic Association's Table Tennis Club, including Masataka Morizono (a fourth-year student in the School of Political Science and Economics), played exhibition matches against three athletes from Peking University and three from Beijing Sport University. The event was attended by directors and executives of both universities, including Meiji University President Keiichiro Tsuchiya and Peking University Vice-President Gao Song, as well as the many Meiji University students who came to see the matches. Morizono, who won the silver medal in the Men's Doubles event at the World Table Tennis Championships held in Germany in June, was the center of attention as the athletes engaged in intense matches.

Meiji University and Peking University concluded an "Academic Exchange Agreement" in May 2009. This agreement grew out of the many years of sports exchange led by Keiji Kodama, General Manager of the Meiji University Table Tennis Club. The two universities are also engaged in active collaborative exchange, not only between students and researchers, but also through activities such as the holding of an "Advanced Class on Japanese Manga and Anime Culture" by the School of Global Japanese Studies as well as the establishment of the "Meiji University Manga Library Reading Room" on the campus of Peking University.