[School of Global Japanese Studies] Visits by students from Peking University, the University of International Relations, and Beijing International Studies University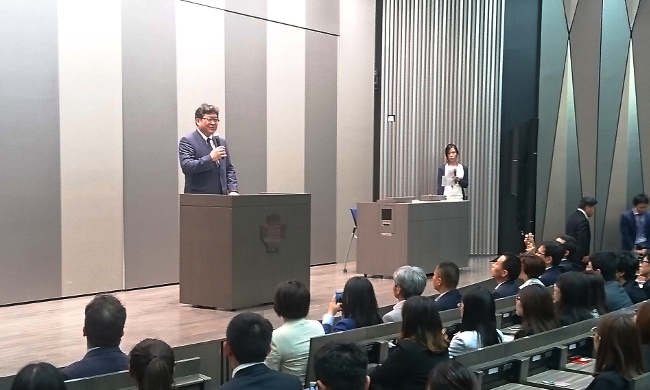 Welcoming remarks by Mr. Hagiuda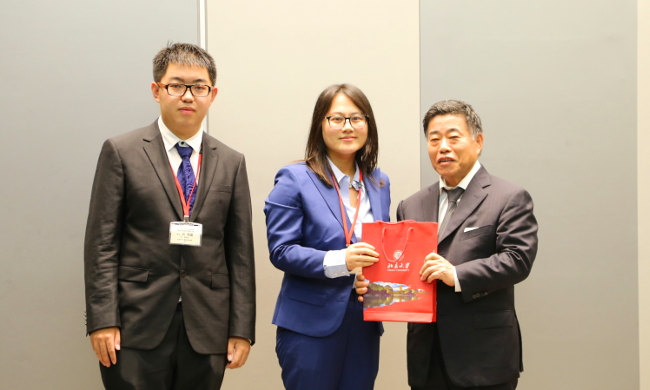 Presentation of a commemorative gift from Peking University to President Tsuchiya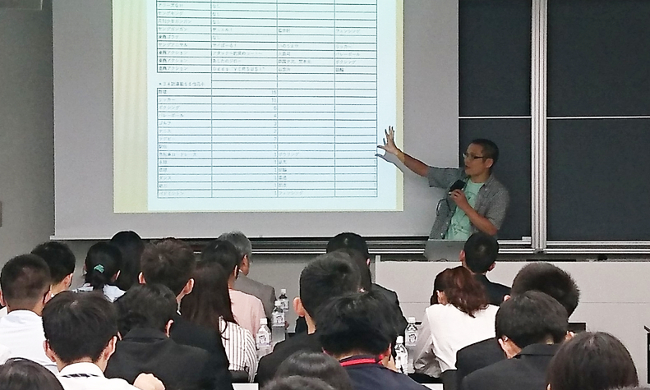 Mock class taught by Associate Professor Miyamoto, School of Global Japanese Studies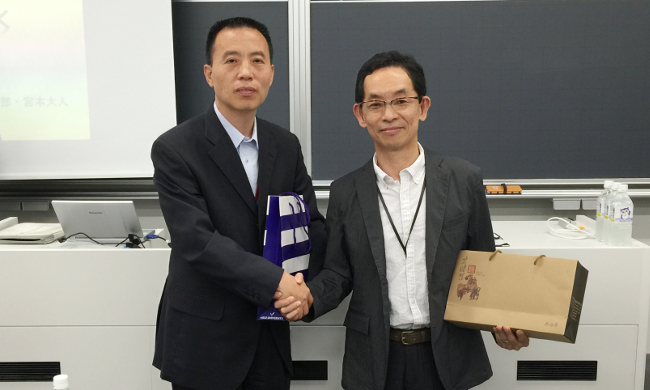 Exchange of commemorative gifts between Dean Yokota of the School of Global Japanese Studies and Mr. Wang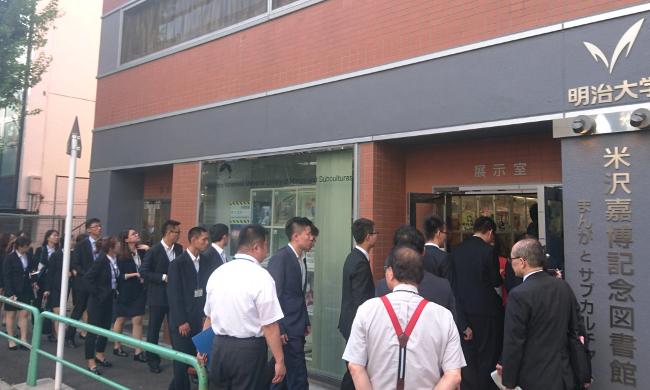 Visit to the Yoshihiro Yonezawa Memorial Library of Manga and Subcultures



A total of 61 university students, consisting of students in the Manga Club at Peking University, and students studying Japanese at the University of International Relations and Beijing International Studies University, recently paid a visit to Meiji University. They were among the university students invited to Japan as part of the "Japan-China Youth Exchange Program" in the "Japan-China Forest and Tree Planting International Solidarity Project" being promoted by the Ministry of Foreign Affairs.

On July 11, the visiting students heard a welcoming address at the Nakano campus by Masahiro Yokota, Dean of the School of Global Japanese Studies. Dean Yokota noted that the number of applicants for Meiji University had exceeded 100,000 for ten consecutive years, and was one of the most highly rated and popular universities among high school students. He then stated that "the educational philosophy of the School of Global Japanese Studies is to rediscover things that are interesting and important about Japan, such as its social systems, tradition and contemporary culture, craftsmanship, art, and fashion from a global perspective with international students, and to develop global human resources who can convey these to the world in not only Japanese, but in English and other languages as well. I believe that there are definitely research areas in which you who are visiting us today will be interested. We look forward to you choosing Meiji University for your study abroad or graduate school studies."

Next, Hirohito Miyamoto, Associate Professor of the School of Global Japanese Studies, held a mock class titled "Reading and Interpreting SLAM DUNK – In the Context of the History of Japanese Sports Manga."
This was followed by a tour of the Yoshihiro Yonezawa Memorial Library of Manga and Subcultures held at the Surugadai Campus where the students were greeted by Meiji University President Keiichiro Tsuchiya and Japan's Deputy Chief Cabinet Secretary Koichi Hagiuda.