Session 1 of the Law in Japan Program 2017 Held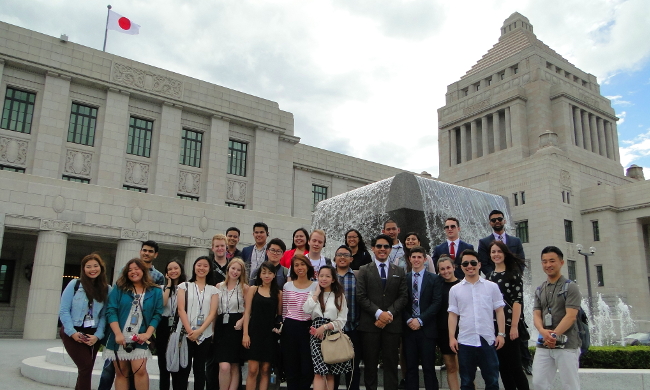 National Diet (filed trip)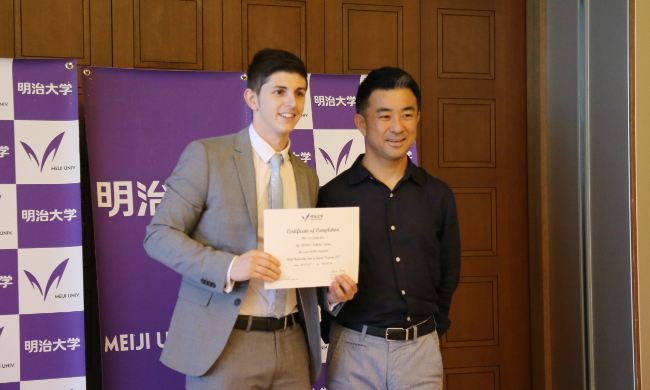 On the final day, a ceremony to award certificates of completion and a farewell party were held.


Over the period July 3 – 14, the School of Law held the Law in Japan Program – Session 1. This summer short-term study program is directed to international students who want to learn, in English, about law and the legal system in Japan.
The program is open to university undergraduate and graduate students from other countries who are at least 18 years old. Knowledge of law is not necessary. The program attracted participation of 29 students, majoring in law, Japanese language, and Japanese culture, from a total of nine countries. Among them were students from De La Salle University in the Philippines, one of the interfaculty partner schools of the School of Law. For the first time, students also came from countries such as Sweden, Norway, and Morocco.
The program is composed of 26 hours of lectures and 12 hours of field trips. The lectures took up a wide range of various fields, including the constitutional law, judicial system, civil law, family law, intellectual property law, tax law, international law, competition law, labor law, legal profession, and issues regarding law and information technology, etc. The participating students exchanged views while drawing comparisons between their own countries and Japan in respect of the legal system. On the field trips, they visited sites including a law firm, the Japan Patent Office, Intellectual Property High Court, Yokohama Prison, and Legislative Bureau of the House of Representatives. The field trips made the knowledge acquired by the students through the lectures more concrete and deepened their understanding.
Session 2 of the program is being held over the period July 28 – August 9. (Adults who are currently not in school but have a bachelor's degree or higher degree were also permitted to participate.) Session 2 has attracted the participation of 22 international students and 10 students of the Meiji University School of Law. The international students were mainly from Nanjing Normal University and Universidade de São Paulo, which are interfaculty partner schools of the School of Law. Others came from Argentina, Kazakhstan, and Bangladesh (for the first time in each case), as well as Italy, Switzerland, Poland, and other countries.