The Japanese Language Program Summer 2017 Held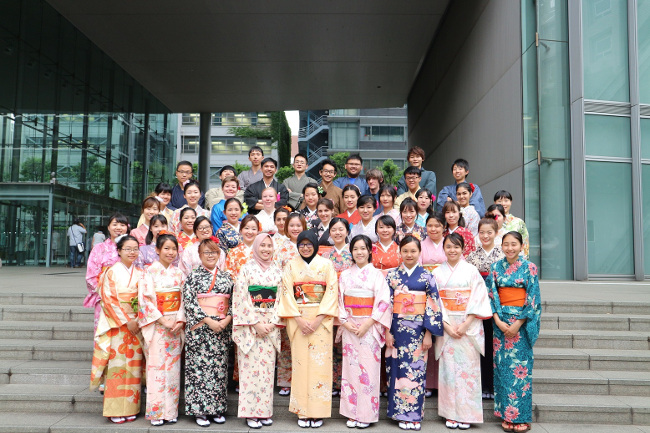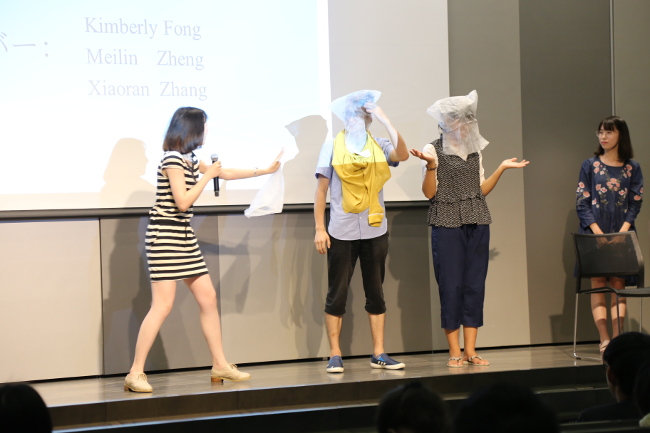 The Meiji University Japanese Language Education Center offered the Meiji University Japanese Language Program Summer 2017 over the 16-day period from July 18 to August 2. It attracted the participation of 43 students from 13 countries.

In this 15th installment of the Program, the participants learned about Japanese society from various angles. Besides studying the Japanese language, they toured sites of and experienced Japanese culture and tradition.

The Program was a golden opportunity for the participating students to learn about the Japanese language and culture as they actually are, through diverse activities, while interacting with the student supporters, who were currently enrolled in Meiji University. For example, besides getting lessons in Japanese, they learned how to put on kimonos and were given firsthand instruction in the use of "furoshiki" kerchiefs to wrap objects of different shapes.

On July 31, a presentation meeting was held at the Global Front on the Surugadai Campus. At this meeting, international students in the introductory and begginer classes gave presentations on the theme "Introducing my host family and real family." In their presentations, they expressed their gratitude to the host families who looked after them in Japan and talked about their pleasant memories of their stay. Those in the pre-intermediate and intermediate classes broke into teams and gave presentations on the theme "Interesting things I found in Japan." They took up distinctive and appealing things about Japan that differ from those in their own countries, in areas including cuisine, transportation, and convenient goods encountered when shopping.

One student from South Korea who participated in the program voiced his thoughts on the Program with a look of full gratification on his face. "While some things resemble those in Korea, there are also some differences in the details. My stay in Japan was a very vivid experience," he said.