Institution of the Izumi International Mixed-Residence Dormitory (tentative name) in the spring of 2019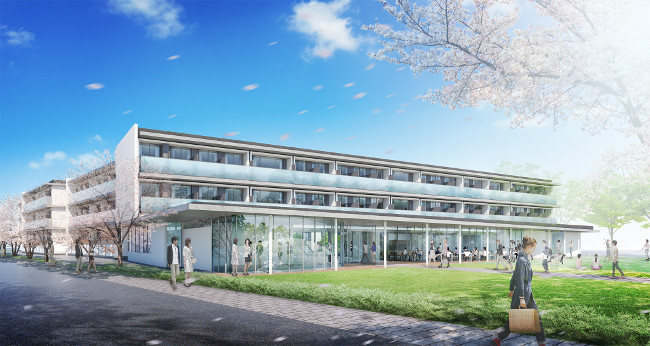 Conceptual image of the dormitory viewed from the south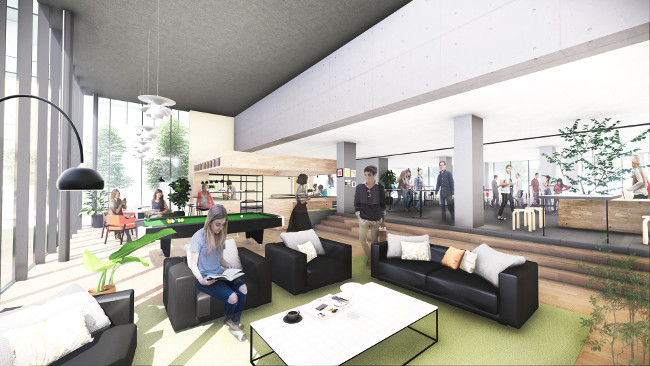 Conceptual image of a shared living room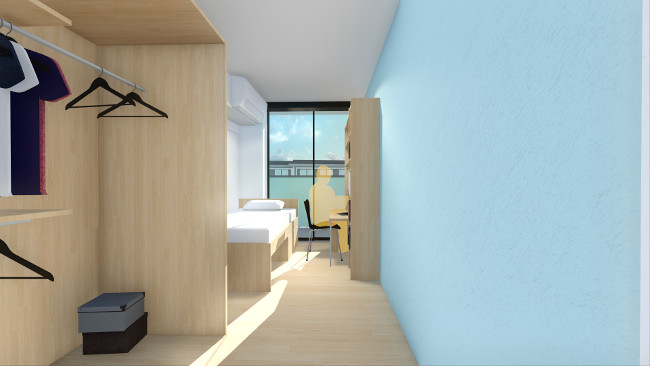 Conceptual image of a room (area of about 10 square meters)
Meiji University is promoting internationalization and co-creative learning and education. As a part of this promotion, it is preparing to open the Izumi International Mixed-Residence Dormitory (tentative name) on a lot adjacent to the Izumi Campus, which is attended mainly by first- and second-year undergraduate students in the humanities. It is aiming to open the dormitory in March 2019.

This mixed-residence dormitory is positioned not only as a place of residence for students, but also as a place of learning where international (non-Japanese) and Japanese students will live together and form an international community while sharing space for learning and interchange. To naturally breed interchange in daily life activities, the dormitory space will be arranged in units of six rooms each, with the six residents sharing a living room, kitchen, and bathroom. In all, it will consist of 36 units, for a total of 216 rooms. To facilitate access from each unit, the central part of the first floor will contain common-use space including restaurants and a shared living room, kitchen, play room, and study room. The makeup will emphasize a learning commons as well as peripheral outdoor space.

Furthermore, to see that the various activities in the common-use space proceed organically, the university will appoint six students as resident assistants (RA) and six as junior resident assistants (JrRA), for a total of twelve students, who will live in the dormitory and provide support for the other dormitory residents. These assistants will offer help with daily life activities and other kinds of support so that the communities on all levels are properly formed and run.