Screening of the Documentary "Daddy Long Legs"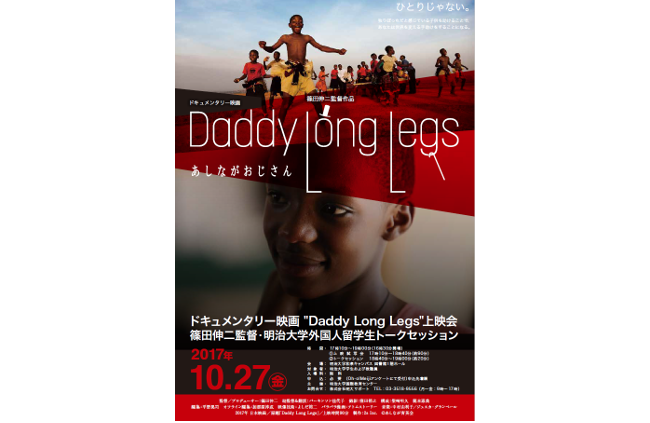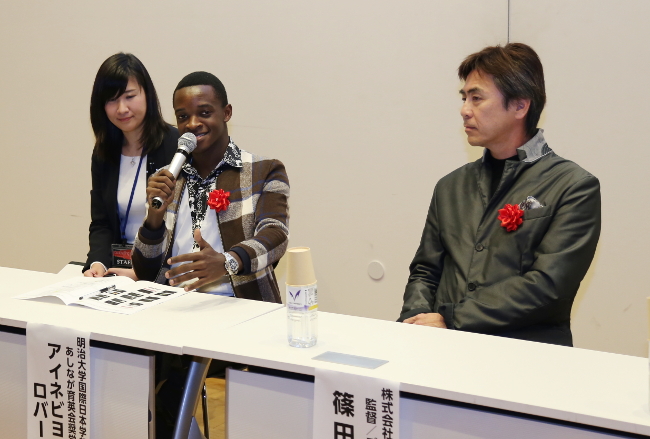 (Left) Mr. Robert Ainebyoona, a Ugandan who is a third-year student at the Meiji University
(Right) Shinji Shinoda, the film director of "Daddy Long Legs"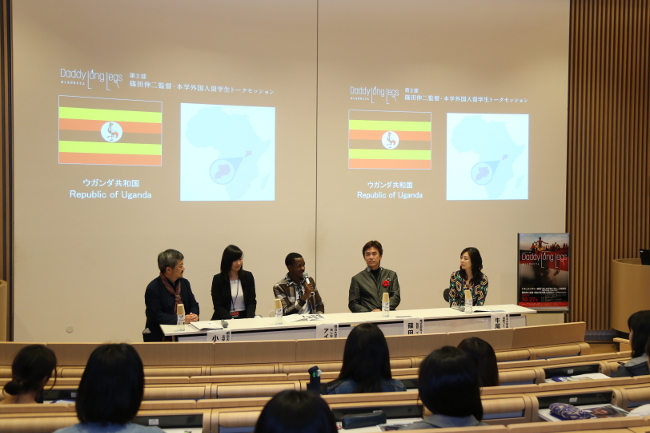 The Meiji University International Student Center held an event to screen the documentary "Daddy Long Legs" with a talk at the Izumi Campus on October 27.

Inspired by the novel titled "Daddy Long Legs" that was published in the United States 100 years ago, one Japanese man collected about 100 billion yen over a period of 50 years and continued to provide aid for the schooling of about 100,000 orphans.

The movie is a documentary about this man, who is now over 80 years old. It tells the true story of how he staged a concert on Broadway in New York by the stage director who created the hit musical "Les Miserables," in order to collect funds from around the world to furnish support to African youth.

The concert featured performances by three groups: AIDS orphans from Uganda, tsunami orphans from the Great East Japan Earthquake, and a choral group from the university in the United States that served as the model for the setting of the novel "Daddy Long Legs."

The panelists at the talk session held after the movie included Shinji Shinoda, the film director who made the movie, and Robert Ainebyoona, a Ugandan who is a third-year student at the Meiji University School of Global Japanese Studies. Mr. Ainebyoona talked about his experience of losing both of his parents in Uganda, encountering Daddy Long Legs Uganda, which also appears in the movie, pursuing studies, and achieving his dream of going to college in Japan, where he is enrolled in the School of Global Japanese Studies. He made his comments in Japanese, which he is in the process of learning.