Table Tennis Club: Morizono Scores Third Victory in Intercollegiate Table Tennis Championship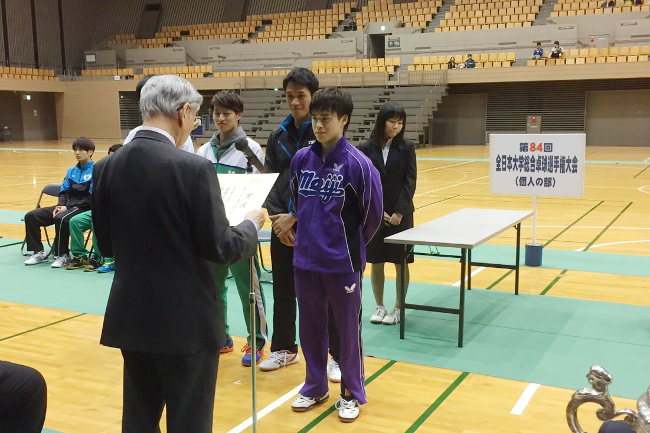 The singles division of the 84th All-Japan University Table Tennis Championships tournament, which determines the best university student table tennis players in Japan, was held at the Tokorozawa Municipal Gymnasium in Saitama Prefecture over the period of October 26 – 29.

Masataka Morizono, a member of the Meiji University Athletic Association Table Tennis Club (a fourth-year student in the School of Political Science and Economics), entered the Men's Singles event and scored an impressive victory that made him Japan's top male student player.

This was also his third victory in the Championship, following those in 2014 and 2015. Morizono therefore crowned his final appearance in the Championship as a member of the Meiji University Table Tennis Club with a triumph.