Holding of the Japanese Speech Contest for International Students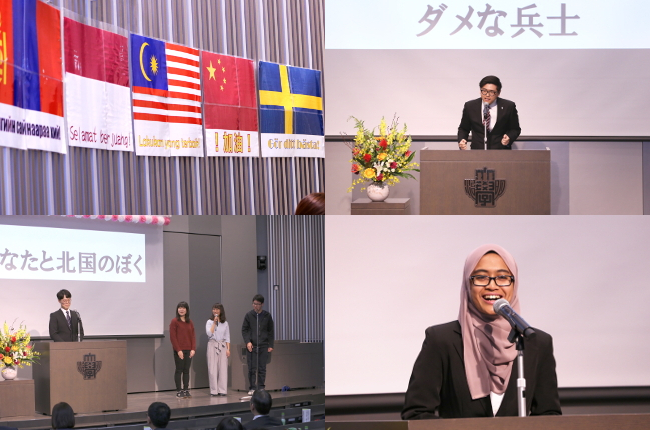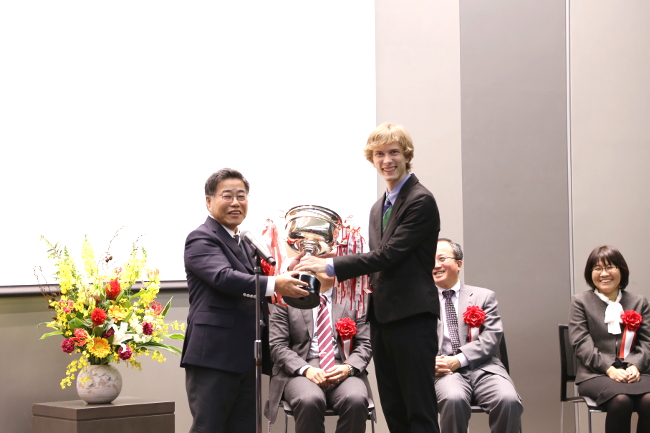 Mr. Persson Nils Fredrik (a third-year student in the School of Global Japanese Studies, from Sweden) expressing his joy at receiving the President's Prize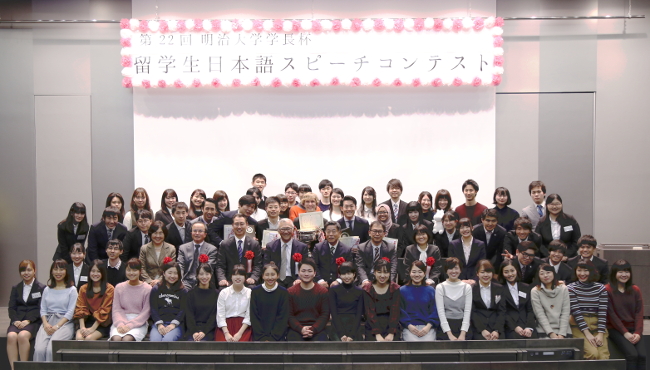 With the Japanese-language advisors and Campus Mate students
On December 2, Meiji University Japanese Language Education Center held the 22th President's Cup Japanese Speech Contest for International Students at Global Front on the Surugadai Campus (with support by the Parent's Association Union and cooperation by the international exchange organization Campus Mate). The contest was held for the purpose of improving the Japanese language skills of international students and promoting their interchange with Japanese students.

The overall theme this time was "Joy, Surprise, Sorrow? A Day I was Truly Touched, The Depth of Feeling". It was entered by 13 international students from China, Korea, Malaysia, Indonesia, Mongolia, and Sweden. In preparation for the contest, each entrant teamed up with a few Japanese-language advisors and elaborated their speeches for about two months.

The President's Cup was awarded to Mr. Persson Nils Fredrik (a third-year student in the School of Global Japanese Studies, from Sweden) for his speech titled "覚悟を決めた時 (Kakugo wo kimeta toki)".
The results of the judging for each prize and the speeches of the student entrants is available for viewing on the Meiji University website.