Kempo club: 6th Straight Win at the Nippon Kempo All Japan University Championship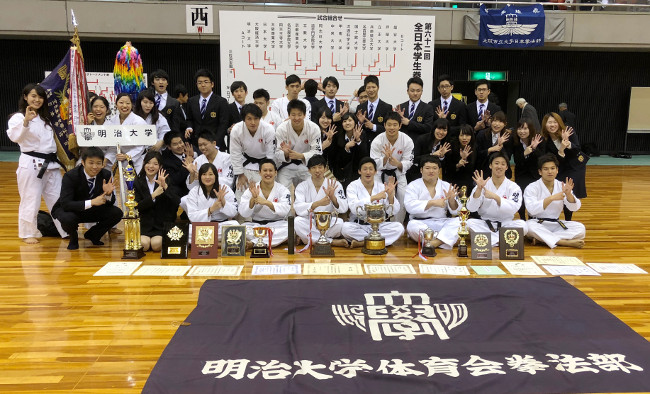 For the sixth consecutive year, the Meiji University Athletic Association Kempo Club emerged victorious at the 62nd Nippon Kempo All Japan University Championship held at EDION Arena Osaka on December 10.
The Championship consists of matches between teams with seven members each. Meiji University won its preliminary, quarter-final, and semi-final matches before going into the finals. In the finals, it defeated the Kansai University team by a score of 5 – 2, and clinched the victory, its sixth straight since 2012.

Team Captain Haruo Yurikusa (a fourth-year student in the School of Arts and Letters), who also served as the leader of his team in the finals, was selected Most Valuable Athlete for the whole tournament.