Rugby Football Club: Runner-Up in the University Rugby Football Championship for the First Time in 19 Years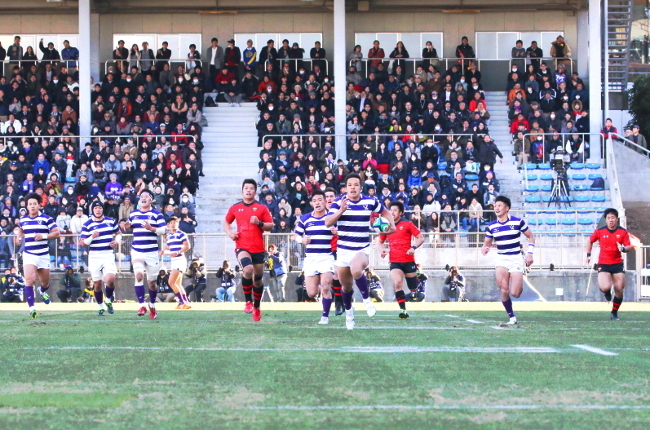 Yusuke Kajimura (a fourth-year student in the School of Political Science and Economics) scored a try for the first points in the match.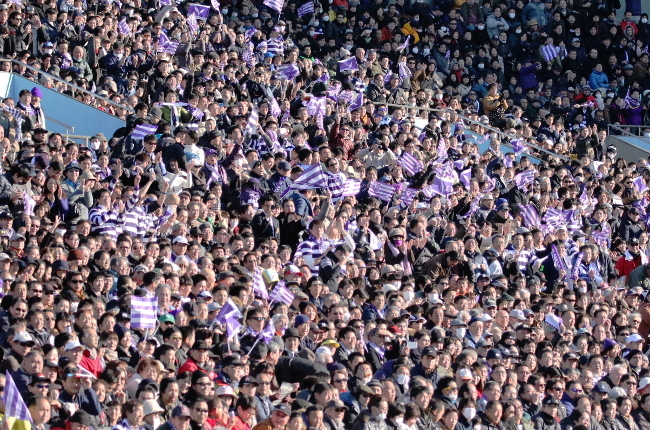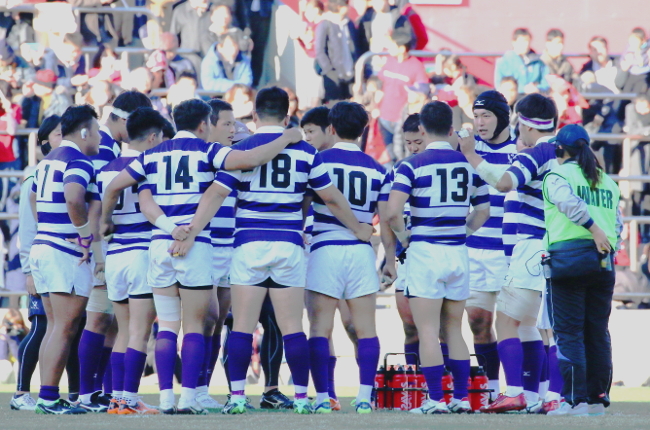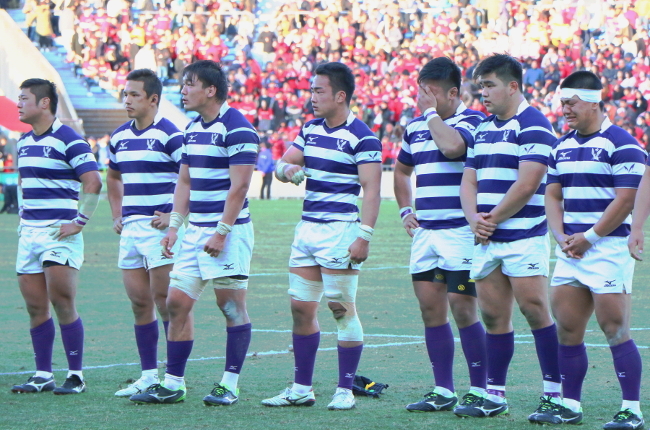 The Meiji University club eventually lost by a single point.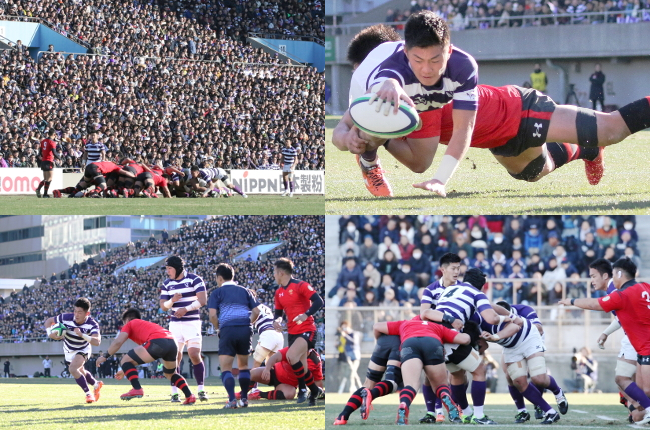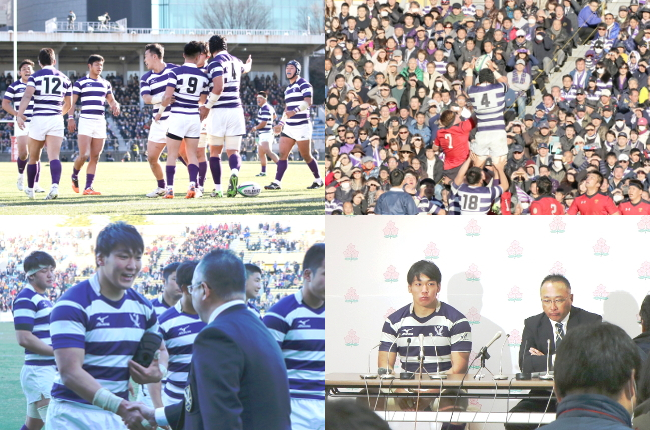 In the finals of the 54th All-Japan University Rugby Football Championship held on January 7 at the Prince Chichibu Memorial Rugby Ground (in Minato Ward, Tokyo), the Meiji University Athletic Association's Rugby Football Club was narrowly defeated by the Teikyo University club, by a score of 21-20. It therefore finished second in the Championship.

The Meiji University team was seeded through to the quarterfinals of the Championship having finished second with a record of five wins and two losses in the divisional competition among Kanto universities this season. It defeated Kyoto Sangyo University in the quarterfinals held on December 23, and Daito Bunka University in the semifinals held on January 2, to advance to the finals for the first time since the 35th Championship 19 years ago (in the 1998 academic year).