Rugby Football Club: Rugby International Friendly against the University of Sydney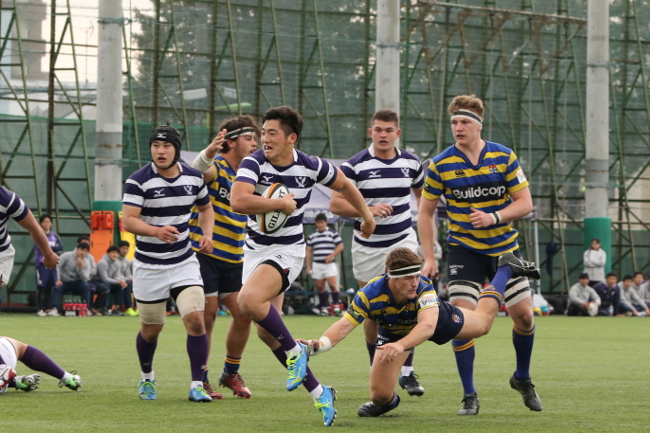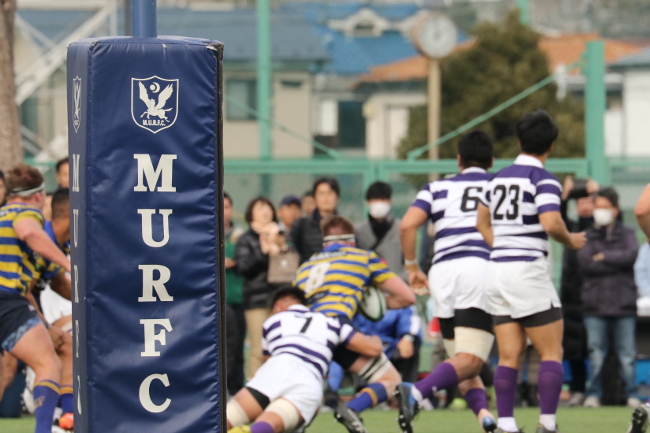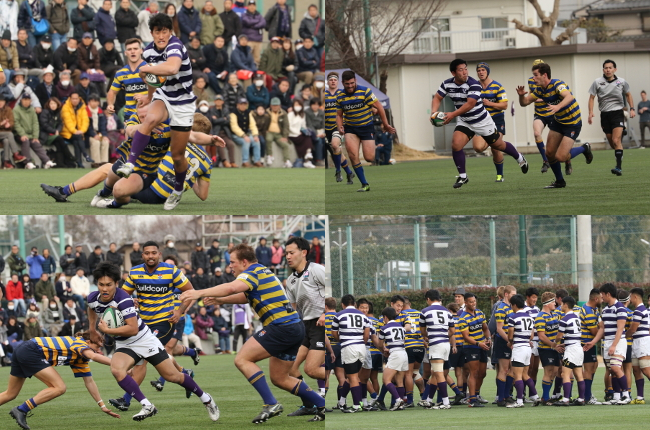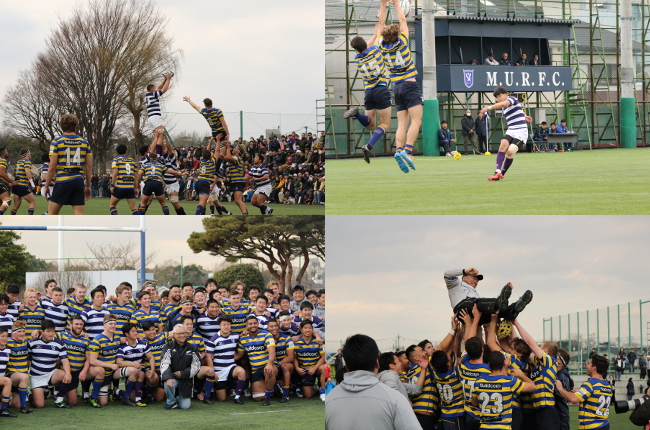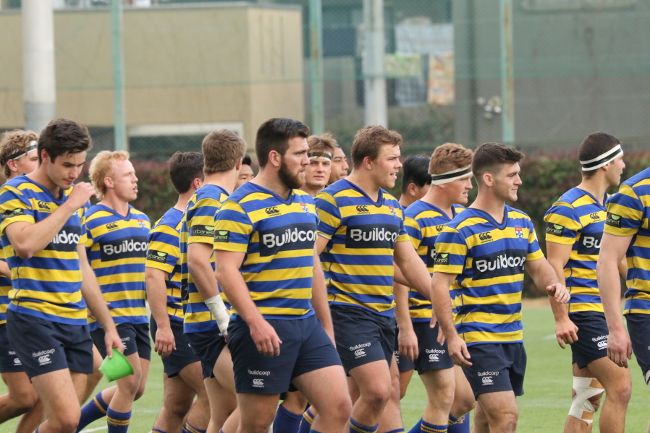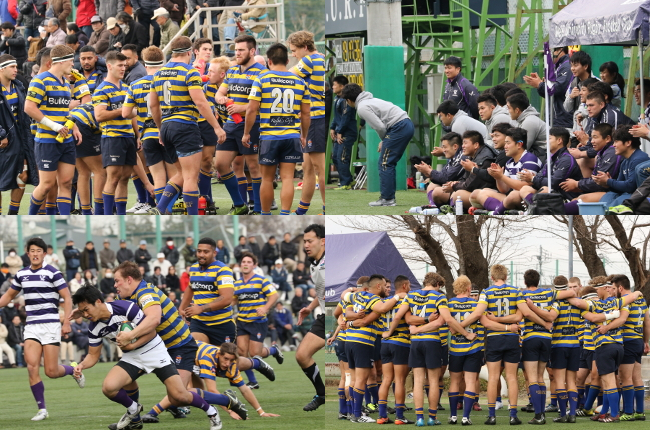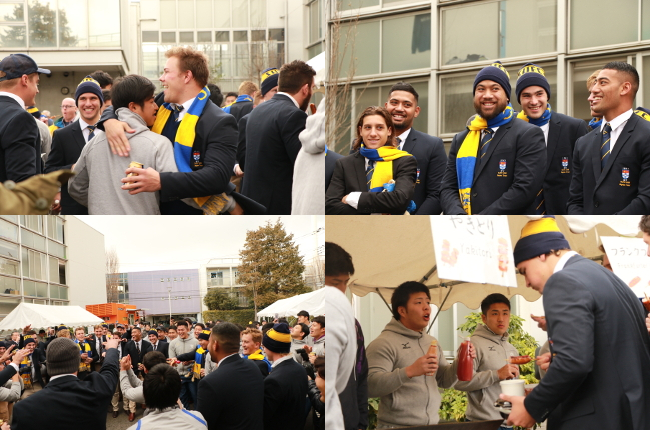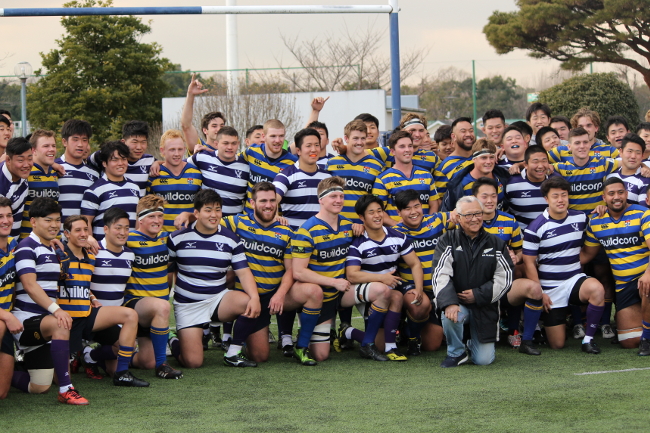 The Meiji University Athletic Association's Rugby Football Club played an international exchange match with the Sydney University Football Club at the Meiji University Hachimanyama Rugby Ground on February 11.
The match was planned for the purposes of providing students with international exchange experience as well as improving their rugby skills. The match kicked off at 1:00 p.m. with a packed crowd that came to watch the match. Consisting of third-year students and younger, the Meiji University squad unfortunately lost by a score of 38 to 56, but gave their all against the powerful team from Australia founded in 1863.
Following the referee's full-time whistle, members from both teams formed a circle to praise each other for a good game. They then moved to a different venue for a welcoming party where they deepened their friendships.
Up next for Meiji University rugby is a friendly match of the All Meiji, consisting mainly of Meiji University alumni, against Sydney University on February 17 and a friendly between the Meiji University Rugby Football Club and the Yale University Rugby Football Club on March 17.
*Admission free
Date and time
Matchup
Venue
February 11 (Sun.) 1:00 p.m.
University of Sydney vs. Meiji University
●56-38
Meiji University
Hachimanyama Rugby Ground
February 17 (Sat.) 1:00 p.m.
University of Sydney vs. All Meiji
Edogawa City
Track & Field Stadium
March 17 (Sat.) 1:00 p.m.
Yale University vs. Meiji University
Meiji University
Hachimanyama Rugby Ground