Holding of the 2018 Entrance Ceremony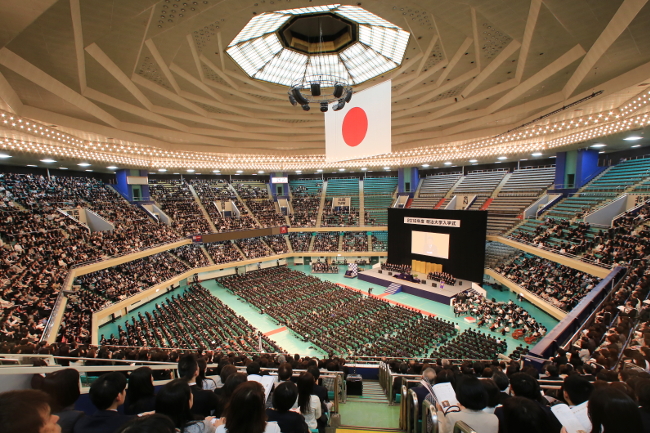 (Left)President Tsuchiya (Right)Chairman Yanagiya, the Board of Trustees
On April 7, Meiji University held the Entrance Ceremony for the 2018 Academic Year at Nippon Budokan (Chiyoda Ward, Tokyo). At the ceremony, 8,250 students (7,281 undergraduate and 969 graduate students) took their first step as Meiji University students.
The ceremony was held in two separate sessions, in the morning and in the afternoon, for both undergraduates and Graduate School students. In each part, the proceedings began with a remark by Keiichiro Tsuchiya, President of Meiji University, followed by felicitations by Takashi Yanagiya, Chairman, Board of Trustees, and a declaration delivered by a representative of the newly entering students.
As they left the venue, the students seemed to be filled with anticipations for their new life at Meiji University.