Visit by the Ambassador of Macedonia to Japan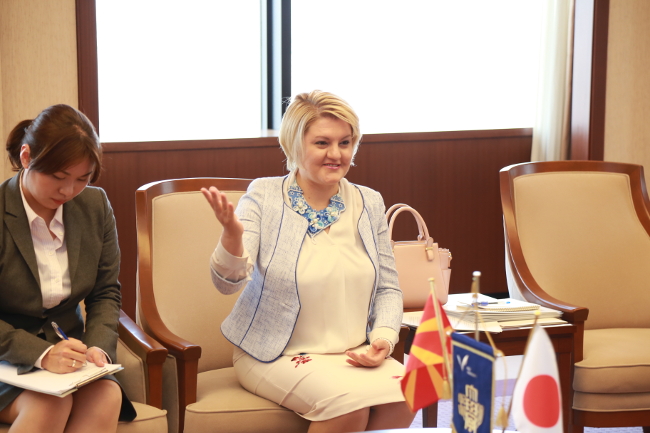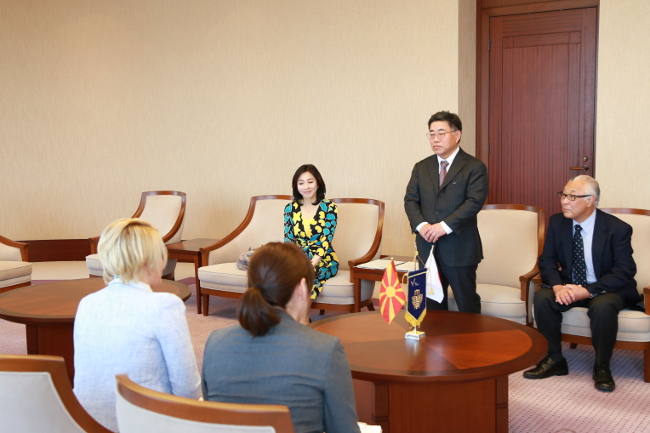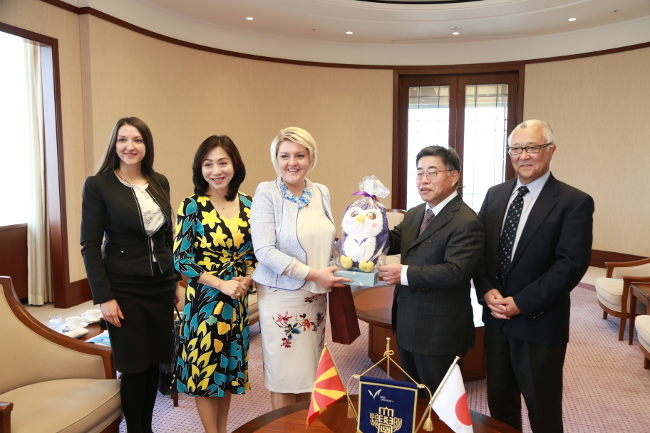 Her Excellency Dr. Andrijana Cvetkovik, Ambassador of the Republic of Macedonia to Japan, paid a courtesy call to the Surugadai Campus on April 2. There she held informal talks with President Keiichiro Tsuchiya and others on issues such as academic exchanges between Meiji University and universities in Macedonia.
The Republic of Macedonia became independent from the Former Yugoslavia in 1991, and opened its Tokyo embassy in October 2014. Dr. Cvetkovik was the country's first ambassador to take up the post of ambassador to Japan. She is intimately acquainted with Japan, as she obtained her doctorate degree at a Japanese university and engages in studies in Japanese film and cinematography.
President Tsuchiya discussed his hopes by saying, "I would like for this day to serve as an opportunity to strengthen partnerships with Macedonian universities," while the ambassador discussed her intentions as well.