Open Campus 2018 Held on Surugadai Campus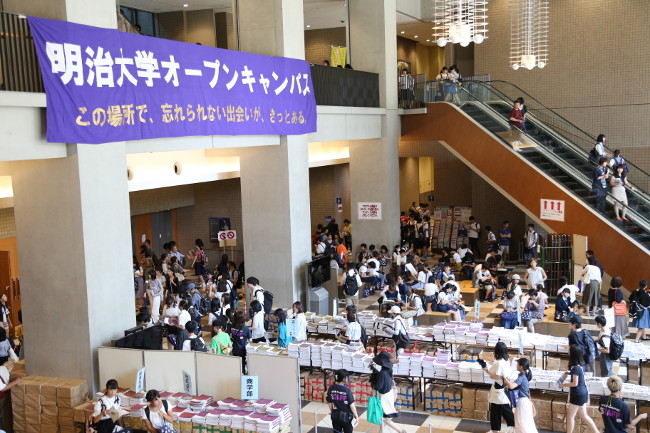 The Open Campus was held for three days from August 2 through 4 on Surugadai Campus. In this annual mid-summer program, the campuse is thrown open to students who will be taking college entrance exams later in the year, to give them a glimpse of university life.
On the campus, there were events including presentations of Meiji University, guidance about undergraduate schools, model classes, meetings for explanation of entrance exams, and space for individual consultation allowing visitors to directly ask questions to students and teachers. All of these events were well attended. Tours also proved to be popular with many of the participants. There were campus tours led by students who showed the participants around the campus, and tours of research rooms and laboratories affording views of the actual sites of research and firsthand looks at the latest research results.