Completion of the Meiji Global Village (MGV)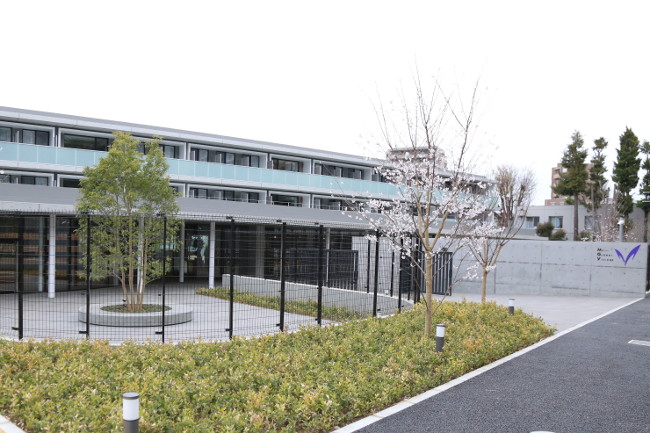 Meiji University is promoting internationalization and co-creative learning and education. As part of this promotion, the university opened the Meiji Global Village (MGV) international mixed-residence dormitory in the C Area of its Izumi Campus (the former site of NTT's Izumicho Company Housing), holding an on-site completion ceremony on March 22.
The primary concept of the MGV is to function as a space of learning where international (non-Japanese) and Japanese students live together and form an international community while sharing space for learning and interchange. The building features three stories above ground, with the central part of the first floor containing common-use spaces such as a restaurant, a shared living room, a kitchen, and a study room. On the first to third floors of the dormitory, there are 36 living room units of six private rooms each, for a total of 216 rooms. In this way, the MGV is arranged to use various means to promote daily communication and nurture interaction between students. From this spring, 84 international (non-Japanese) and 132 Japanese students will live in the dormitory.