Opened Meiji University Official Instagram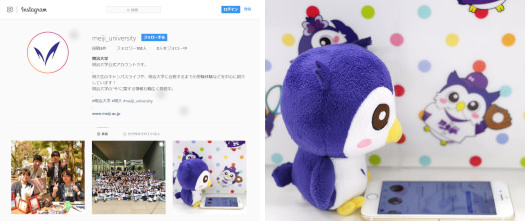 Meiji University is now on Instagram after launching its official account on May 10.
On this account Meiji University students will post about life on campus and their entrance exam experiences, as well as other interesting information about the University.
If you use Instagram, please follow us!
▽Meiji University Official Instagram(@meiji_university)
https://www.instagram.com/meiji_university/
▽List of our official social media accounts (Japanese)
https://www.meiji.ac.jp/koho/social_media/index.html