Professor Sugihara Gives Talk and Holds Workshop at Japan House in England
At the end of September, distinguished Professor Emeritus Kokichi Sugihara of the Meiji Institute for Advanced Study of Mathematical Sciences (MIMS) visited Japan House in London, England, where he gave a talk and held a workshop on making three-dimensional optical illusions. Japan House London held a special exhibition on the works of the picture book author Mitsumasa Anno since August, and Professor Sugihara was invited to attended because he has created real objects of impossible pictures depicted in Anno's works.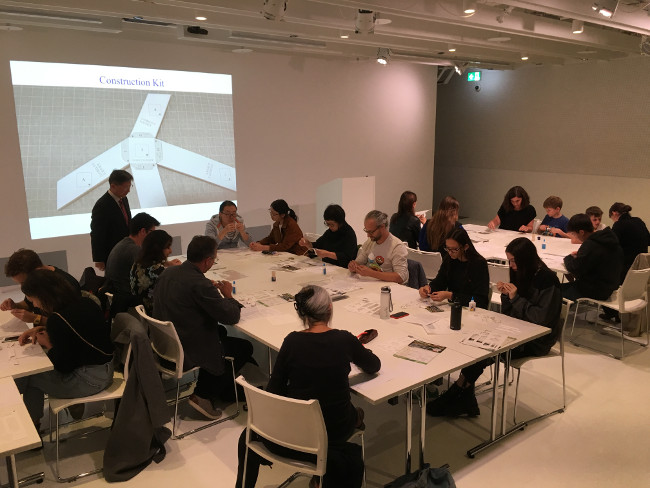 Photo ©Japan House London


Japan House
As one part of its efforts to strengthen strategic global communication, the Ministry of Foreign Affairs has established these facilities in three cities throughout the world (Sao Paulo, Los Angeles, and London). The facilities offer a wide range of services under a single roof, including providing various information on Japan.