Notice of the Entrance Ceremony for the 2020 Academic Year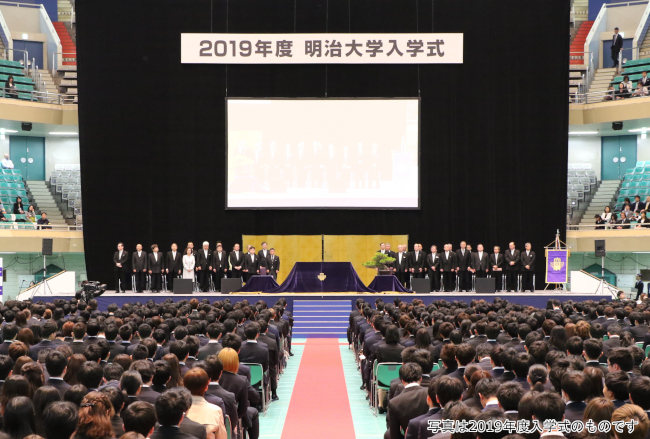 Photo: 2019 Entrance Ceremony
Concerning the current situation of Novel Coronavirus Infections and its effect on the Entrance Ceremony for AY 2020
The Meiji University Entrance Ceremony for the 2020 Academic Year will be held as follows.
Owing to the capacity of Ryogoku Kokugikan, the ceremony will be staged in three parts from First part to Third part.
Date:

April 7 (Tue.), 2020
[First part]
Start: 9:30 AM (doors open one hour prior); Finish: 10:10 AM
Schools of Science and Technology, Agriculture, Global Japanese Studies, Interdisciplinary Mathematical Sciences; Graduate School
[Second part]
Start: 0:45 PM (doors open one hour prior); Finish: 1:25 PM
Schools of Law, Political Science and Economics, Business Administration
[Third part]
Start: 4:00 PM (doors open one hour prior); Finish: 4:40 PM
Schools of Commerce, Arts and Letters, Information and Communication; Professional Graduate School
* Attendance of ceremonies outside of enrolled Schools and Graduate Schools is not permitted.
Venue:
Ryogoku Kokugikan (1-3-28 Yoko-ami Sumida-ku Tokyo)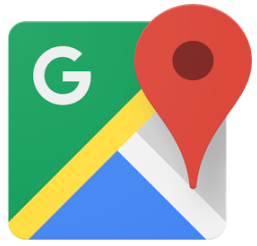 Ryogoku Kokugikan on a Google map
Access:
the west exit of Ryogoku station on the JR Chuo-Sobu Line or Ryogoku station on the Oedo Line.
*Please do not arrive by car.
Attention:
(1) Student seats are the arena seats (first come, first served) and the first floor seats. Numbered tickets (approximately 1,250 tickets) for the arena seats will be distributed at the venue on a first-come, first-served basis. If the arena seats and the first floors seats should be filled, students will be directed to the second floor.
Students will be asked to present their Student card at the main entrance.
(2) Seats for relatives are on the second floor. Owing to the limited capacity of Ryogoku Kokugikan, attendance by relatives will be restricted to
one person per student
, in order to assure the safe execution of the ceremony. We appreciate your understanding.
Please detach the "Family ticket" printed at the end of the "Admission Procedure Guide", bring it with you to the venue, and present it at the entrance to enter the venue.
(3) The ceremony will be broadcasted on a website. There will be a live viewing venue on each campus. The doors will be closed once it reaches full capacity. The URL of the website and details on the live viewing venue will be posted on the University website around early April.
(4) The area around the venue will be extremely crowded, so please enter the venue early. Please also refrain from meeting up at or around Ryogoku station in order to avoid blocking the traffic. You are advised to purchase a return ticket in advance.
(5) After the ceremony, attendants will be escorted out in groups. Please follow the directions of the staff.
(6) Smoking is not permitted in and around Ryogoku Kokugikan. Please make sure you do not leave any litter.
Others:
We will send persons performing admission procedures various guidance schedules as documents, by post.